NEWS
New technology of Flying Cold Saw - cutting by hole's position
Publish Time:2020-09-08 15:58
---
New technology of Flying Cold Saw——Tube on-line cutting by hole's position
In the profile making process of cold rolling forming machine, we normally design the cutting part by hydraulic cutting. If the profile is a little special, we will use the disk cutting. But some time, the profile with lots of the hole, after cutting it will cut the hole in half and then make the profile can not be used: for example: strut channel rolling machine, upright profile making machine.
Here are some profile for your reference:Strut Channel Profile: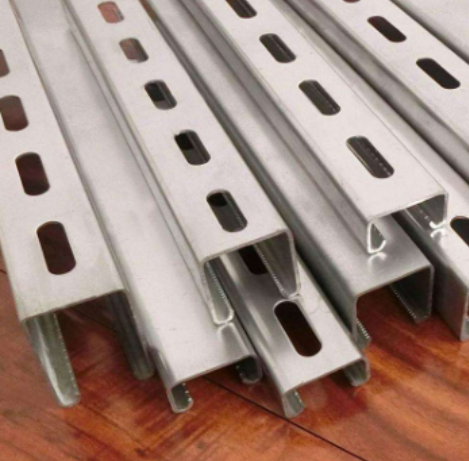 There is a lot of application of section cutting by hole's position in cold forming continuously production industry, whether it's open section or tube. In traditional manufacture, the cutting is controlled by fixed length, the holes are punched off line. The distance between last/final hole and the section end is operated by special tools. This way has low efficiency and high investment of equipment and human resource.

As the developed new technology of tracking the pre-punching hole position base flying cold saw. See the following pictures.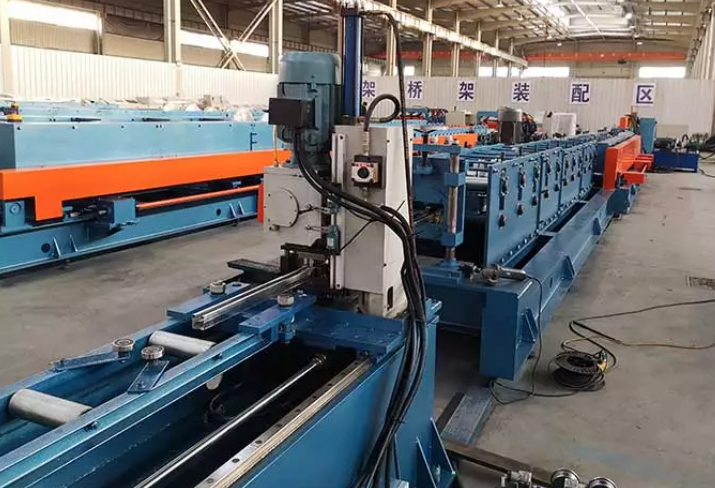 We install a fast-response sensor in the front of cold saw. The sensor can detect min. ±0.1mm of the boundary of the hole. The control system receive the signal when the sensor detect the hole, then the carriage servo start tracking the position. Feeding motor push the blade forward and cutoff the tube. In our actual application, the distance precision between the final hole and tube end is less than ±1mm.And this precision is not affected by forming speed. Our customer very satisfy the new technology.