Light Keel Villa Steel House Frame Roll Forming Machine
Light Keel Villa Steel House Frame Roll Forming Machine is designed to make the Villa Steel House Frame by the rolling forming machine in batch and fully automatic. This is the new design rolling forming machine; it is supported by the CAD software. You can input the whole design in the CAD form, and then the machine will do the production all elements in it. Just like the playing the building block and then you can finish whole building construction.
Brief introduction of Light Keel Villa Steel House Frame Roll Forming Machine
1. The equipment is advertised as a profile with a thickness of 0.75-1.2mm, but according to many domestic application customers, only 0.8mm thick material can be produced.
2. The wall structure design is unreasonable. There is no pair of slots, and the wall structure is single-spliced. Our company has a pair of slots, and the wall is a whole structure
Here are some drawing profiles for your reference: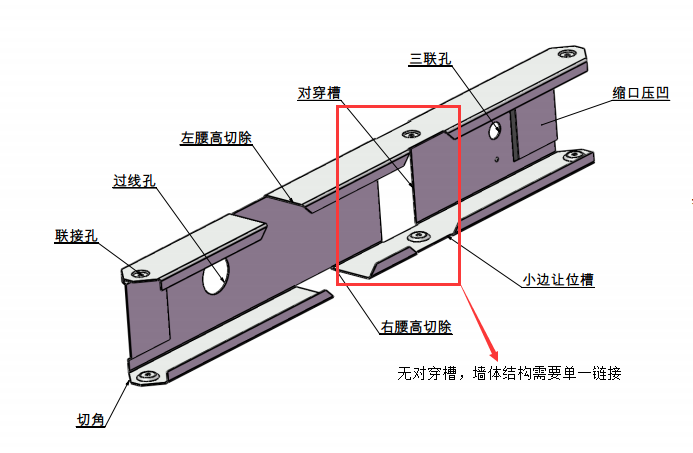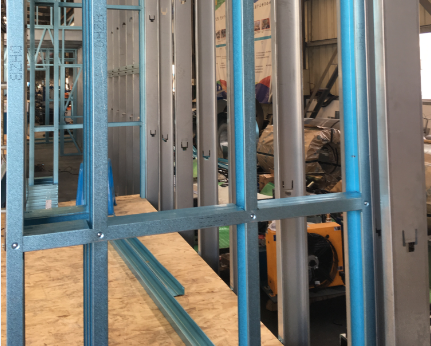 Light Keel Villa Steel House Frame Roll Forming Machine was designed like the following, it is the second generation.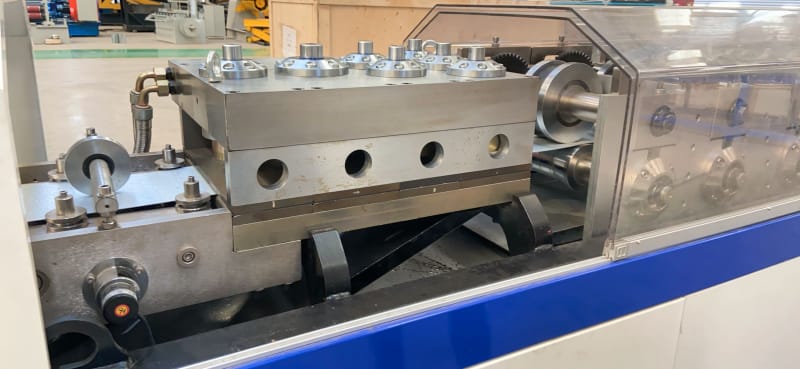 There are three Gerernation, and many types of the Light Keel Villa Steel House Frame Roll Forming Machine. According to the layer of the building difference and then the drawing profile thickness and machine design will be different. For example, if just one layer or for drywall building, our machine C 89 is enough. If you want to make building of 6 layers, you should choose the third gerneration or use some combinations. In the following article, I will share more details of each type, this article, we only share some common characercitis for your reference.
Advantages and characteristics of light steel house housing:
1. Strong anti-seismic and anti-storm characteristics. Generally anti-seismic level 8 or above, windproof 13 level;
2. Environmental protection and energy conservation, construction will not form construction waste, construction factory, mobile disassembly will not cause garbage;
3. Thermal insulation: saves energy by up to 70% compared to ordinary brick-concrete buildings. Light steel structure houses use external insulation methods. The method utilizes the unique properties of the thin-walled light steel structure, and the skeleton is made of a thin plastic heat-insulating moisture-proof material;
4. Light steel villas are low in cost and convenient to construct. And the house also has insect and fire resistance;
5. Personalized and convenient, you can design your own appearance, layout and room type according to your own preferences.
Having said that, do you know how the light steel structure villa is constructed? It is mainly composed of light steel structure skeleton + wall material + roofing material. What is the main component of the light steel structure made of? It is a light steel villa design system. After designing, it does not need to be dismantled. It is directly imported into the light steel villa equipment. It is automatically produced by design drawings. After multiple sets of rollers, it is automatically punched against perforations, connecting holes, through holes, and let Position groove, shrinkage concave, automatic numbering, automatic cutting, assembly. At present, the main comparison of such equipment in China is imported equipment, but the geographical difference is very confusing for the Chinese people. First, is the foreign equipment suitable for national conditions? Foreign thickness is mainly below 0.8mm, and it is not suitable for domestic materials. Second, will it be troublesome after overseas sales? The telephone is sold in minutes, first recharged and then sold. From the door of the door, the door-to-door service is basically three days, at least 160,000 yuan. Therefore, we should be born in time to do our own equipment. Convenient design, automatic production, and accuracy guaranteed within 1mm. We offer a variety of equipment depending on the height of the building. Check the corresponding parameters and videos according to the directory link.
Here are some pictures about how to do the installation the finished of Light Keel Villa Steel House Frame Roll Forming Machine: