SHAFT WALL PROFILE CASSETTE SYSTEM ROLL FORMING MACHINE
A Cassette system roll forming machine has been designed to produce various cold formed section channels by quick changing different cassettes that share a common machine base.
A cassette system roll forming machine shall have several sets of individual cassettes which consists of different rolling tools, shafts, and forming stands. Like a conventional roll former, a cassette roll forming machine also consists of de-coiler, roll former, transmission system, hydraulic system, sometimes cooling system, cut-off tooling, and control system, but the biggest difference is the roll former.
The roll former in a conventional roll forming machine has rolling tools with shafts mounted on the roll forming stands and the forming stands are welded or fixed with screws to the machine base; while the roll former in a cassette roll forming machine is composed of two main parts: Main Roll forming Base, and Rolling Tools. There is only one roll forming base, but the rolling tools are divided into a few sections (2-4 sections) and each section consists of six to eight rolling tools with shafts mounted on the roll forming stands which are welded or fixed by screws to a subsidiary machine base, the subsidiary base is normally made of metal plate, c channels, h beam, or square tubes etc, and we call these sections with rolling tools and shafts mounted on the subsidiary bases Cassettes.
The drawing profile: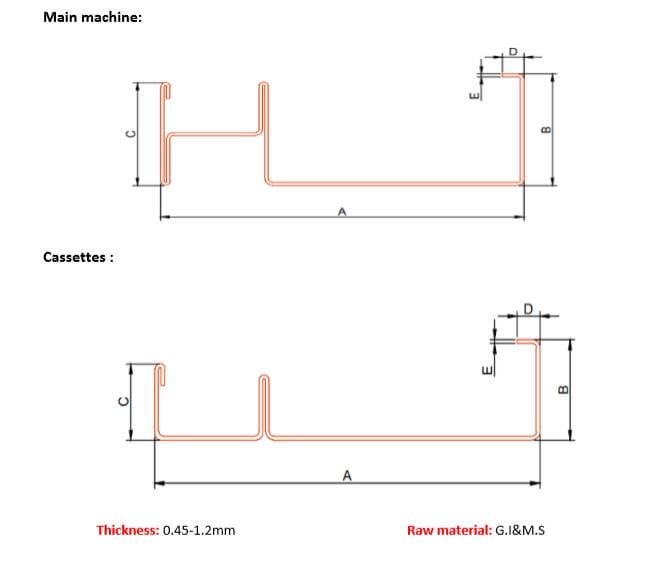 The work flow of the casstte system roll forming machine:
De-coiler----Electric leveling machine----Servo feeding system----Hydraulic punching system----Roll forming machine-----Servo Flying Hydraulic cutting------Run-out table

Based on the customer requirements and our experience, we design the casstte system Roll Forming Machine like following picture: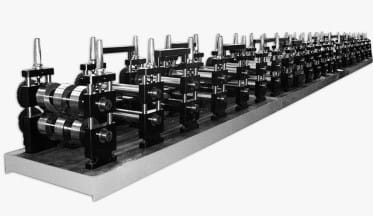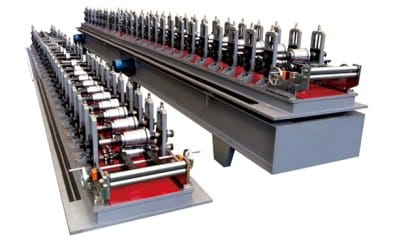 The composition of the whole line and Technical parameters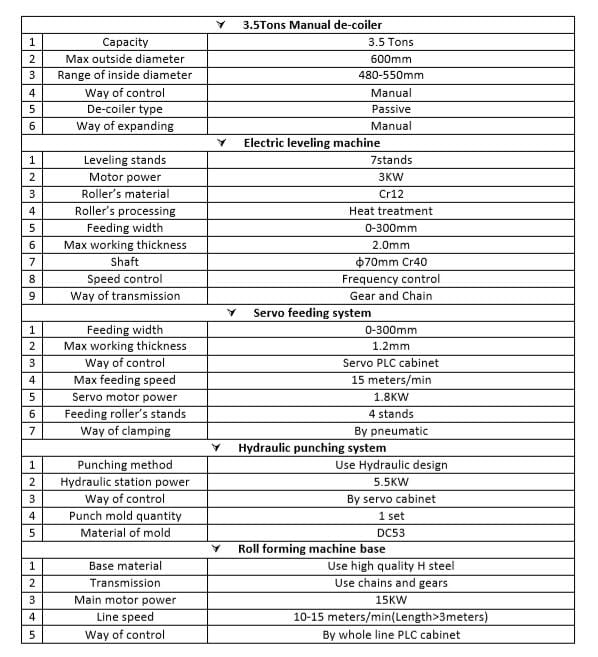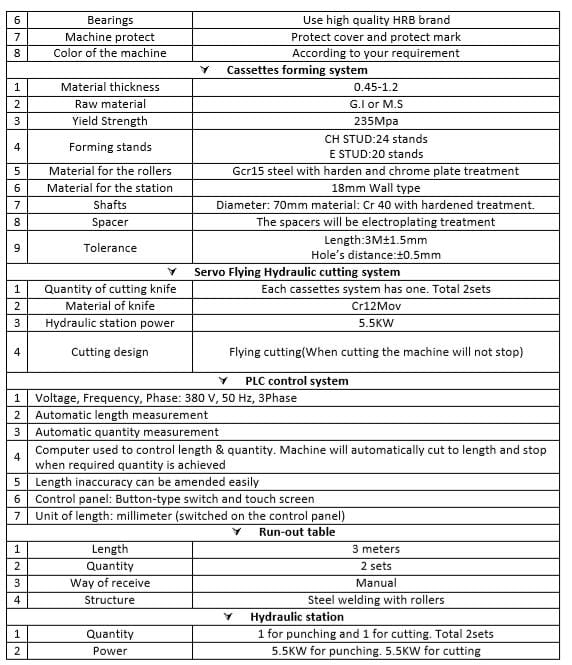 Packing list