Steel floor deck roll forming machine for USA market
There are many standard metal deck or steel deck profiles that a steel deck roll forming machine is technically capable to produce, and these deck sheets are widely used in a variety of applications.
Steel deck roll forming machines have been designed for the production of various types of metal decks which are usually applied for roofing and floor industries, and sometimes for bridge construction as well. The most popular steel decks produced by our metal deck roll forming machine are currently used in the industiral applications as following:
Steel roof deck: The steel roof decks are manufactured generally for the construction of pitched, flat, or curved roofing almost on all kinds of buildings;
Composite metal deck: The composite metal decks have embossments in the vertical ribs designed to interlock with concrete slabs, creating a reinforced concrete slab to develop a composite floor system.
Metal form deck: Metal form decks are produced and used extensively also in floor construction as a permenant steel base for poured reinforced concrete floor slabs.
Architectural deck: This kind of steel deck offers architects and engineers the ability to creat amazing designing for striking and spacious interiors, as well as dramatic and high-performing exteriors.
Bridge deck: Where a bridge has main beams installed at suitable centres, steel decking may be placed across the beams without additional supports, suitable for new construction and bridge rehabilitation.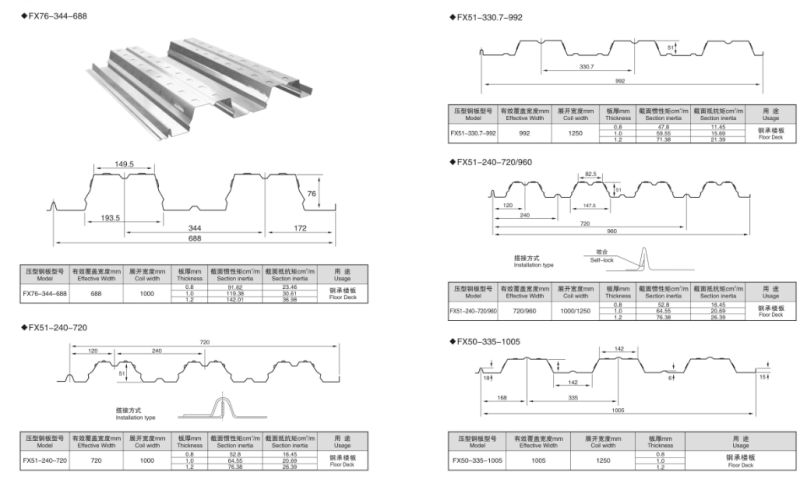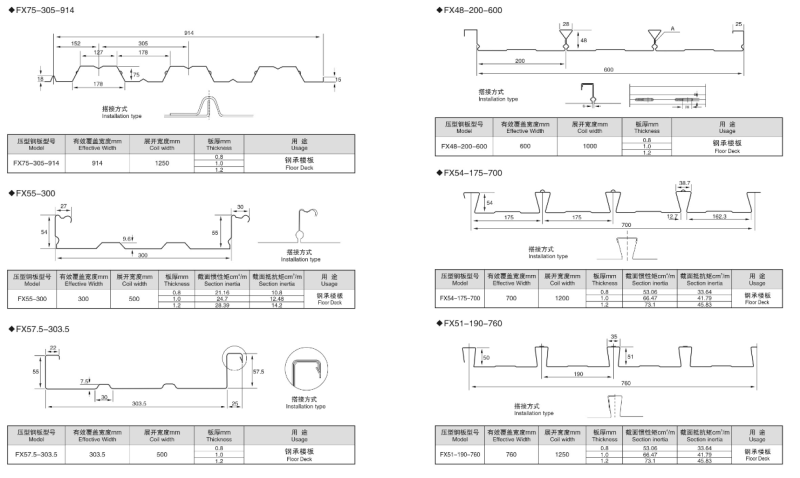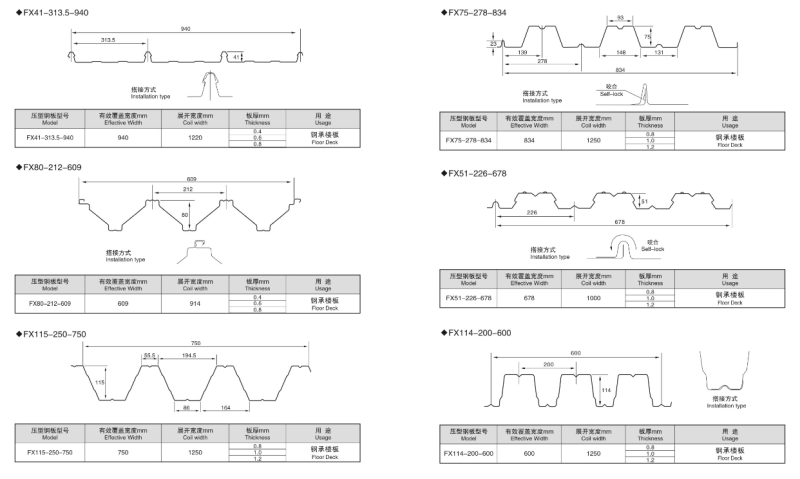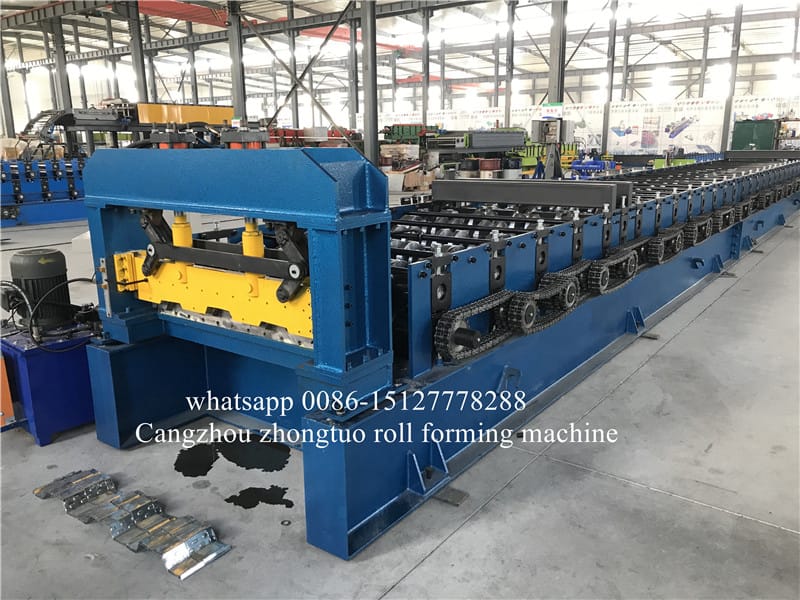 https://www.youtube.com/watch?v=0wfFosvu1DI