High speed metal coil slitting line manufacturer/Sheet Slitting Machine/Slitting steel coil to narrow
1.FUNCTIONSteel Coil Slitting Line is specialized shearing equipment which goes through the procedures of uncoiling, slitting and recoiling to process the wide steel coil into the required narrow steel strip.
2. COIL METERIAL● Cold and hot rolled carbon steel ● Low and high resistance carbon steel ● Galvanized, galvanized aluminium, aluminized steel ● Stainless steel ● Aluminium ● Copper
3. STRIP COILS APPLICATION● ERW Carbon Steel Tube Mills ● Roll Froming Mills ● Metal processing ● Etc.
4. STRIP STANDARDEN, ASTM, JIS, DIN, GB
Main technical parameters

Steel

coil parameters

Material

HR,CRS and GI ,Stainless steel

Tensile strength

δb≤450Mpa,δS≤260Mpa

Steel thickness

0.3-3mm(carbon steel)

0.3-2mm(stainless steel)

Steel width

500-1650

Steel coil I.D

φ480-520 mm

Steel coil O.D

φ1800mm(Max)

Steel coil weight

25T

Slitter parameters

knife pivot diameter

Ф200 mm

Knife pivot material

40Cr

Blades specification

Φ200mmXφ340mmX15mm

Blade material

LD

Slit parameter

Max slit quantity

13 pcs (3mm) 25 pcs(0.3mm)

Width precision

≤±0.05mm/2M

Other parameters

Power

380V/50Hz/3Ph

Line speed

0-60m/min

Capacity

210 Kw

Whole line Dimension

25m(L)X8m(W)

Operator needed

1 mechanical engineer ,2 common workers

Line direction

From right to left(Face to machine)

Machine color

White grey
II. Overflow
From right to left are: Entry coil car→Decoiler →Press and pinch device→Hydraulic cutter→Looper 1→Side guide device→ Slitter→Scrap winder→Looper 2→Tension stand →Recoielr→Exit coil car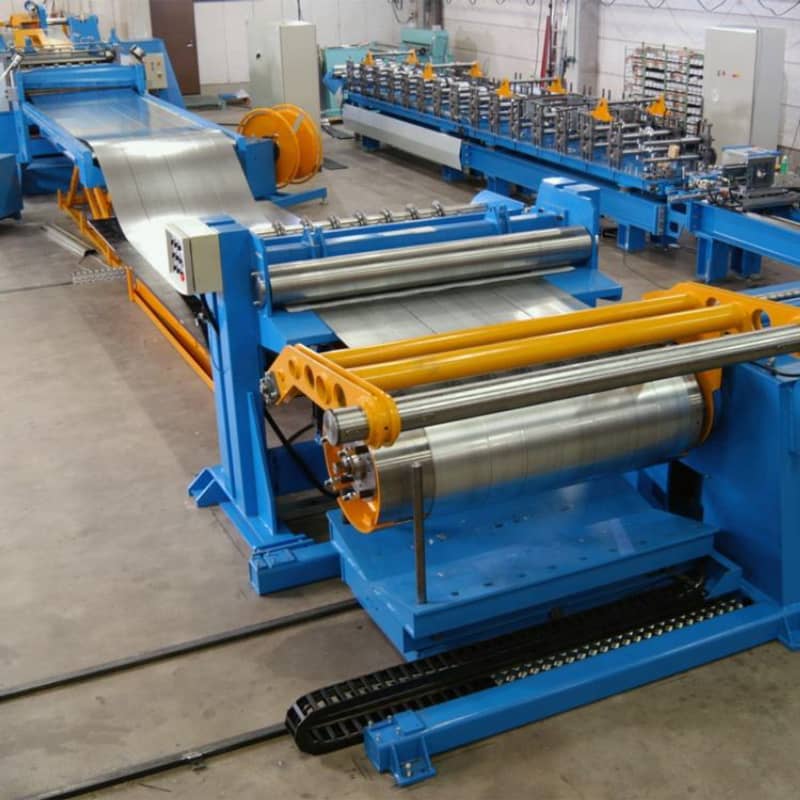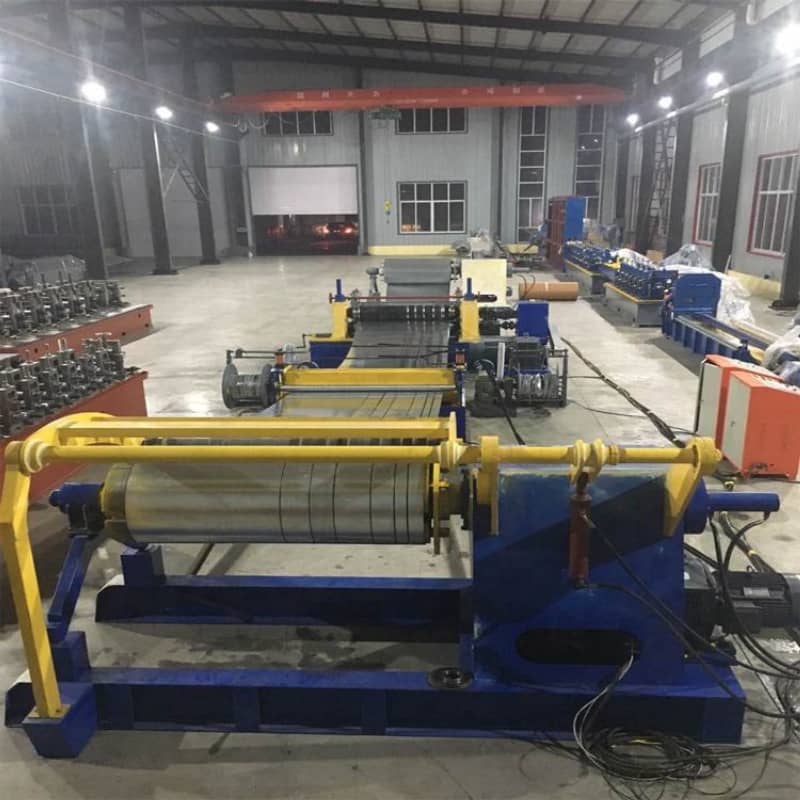 Please check our metal sheet slitting line run in American.