Simple steel coil slitting line metal sheet cut to length and slitting line machine with recoiler
Simple hydraulic slitting line is a complete line to slit the big steel coil into strips and then rewinding by frequency converting control , it can slit various size you need. It is composed as coil car, decoiler, slitter (with cut to length function), scrap winder, tension stand, recoiler and exit coil car. It can slit cold rolled steel, Galvanized steel, Stainless steel, Hot rolled steel , etc.. Some factories will use this simple line to slit the big coils into small coils, then produce other goods directly, such as ridge caps, flashes, gutter and so on. if for the speed no high request, and for the accuracy no high request, then you can choose the simple line to save cost.
Quick Details
Metal coil thickness range: 0.2-1 mm
Metal coil width range: 600-1250 mm
Metal coil weight : 10Tons (Max)
Line speed : 0-25m/min
Slit quantity: 5 pcs (1mm-0.2mm)
LAYOUT of Simple hydraulic slitting line

Slitter
Composed of side guide device to achieve positioning strip and stop the jumping of strip, bottom-stand, knife pivot, movable bracket
It is the important part to slit good-quality coil strips.
Can slit the different size according as blade adjustment.
Recoiler
Designed with Overall steel plate cantilever structure.
Designed with hydraulic expand and shrink model.
Designed with the hydraulic press arm equipped with the spacers to guarantee the even rewinding quality.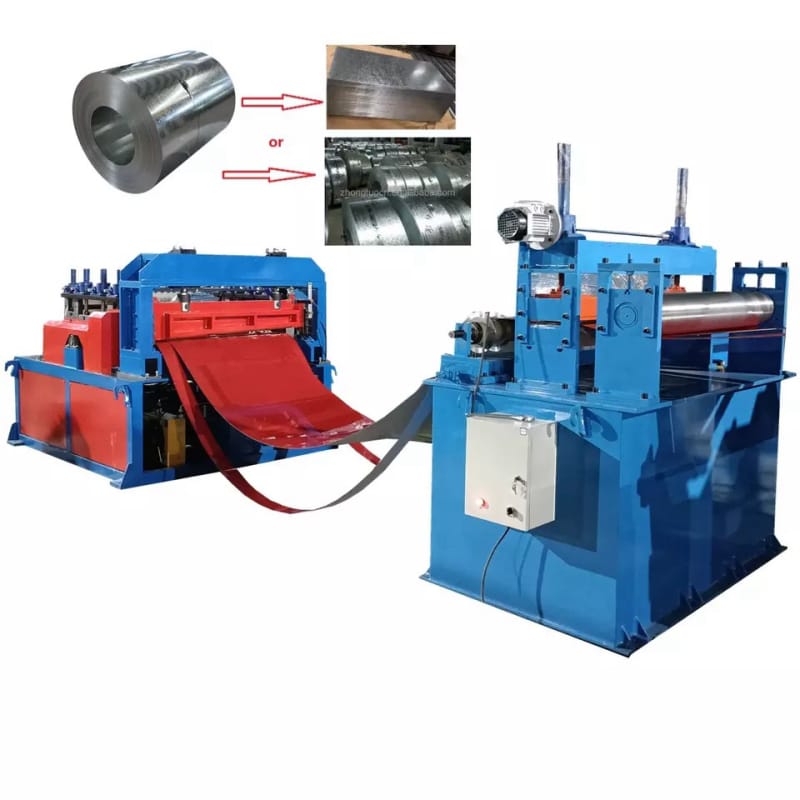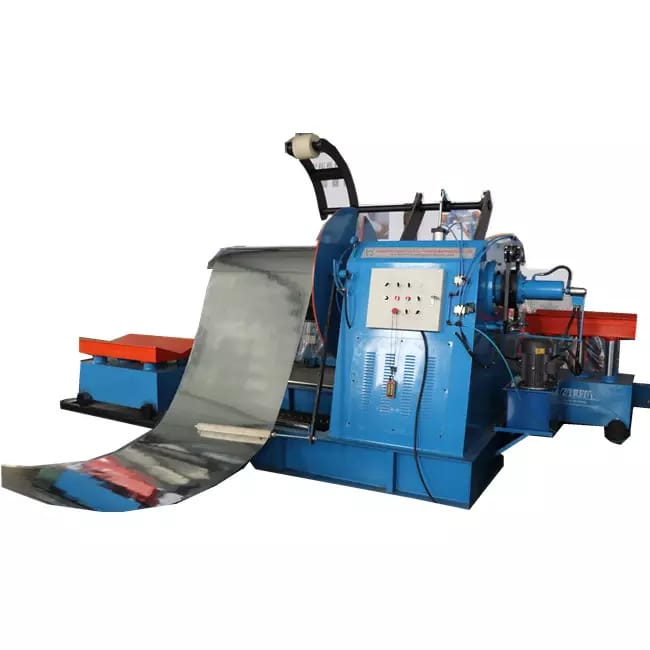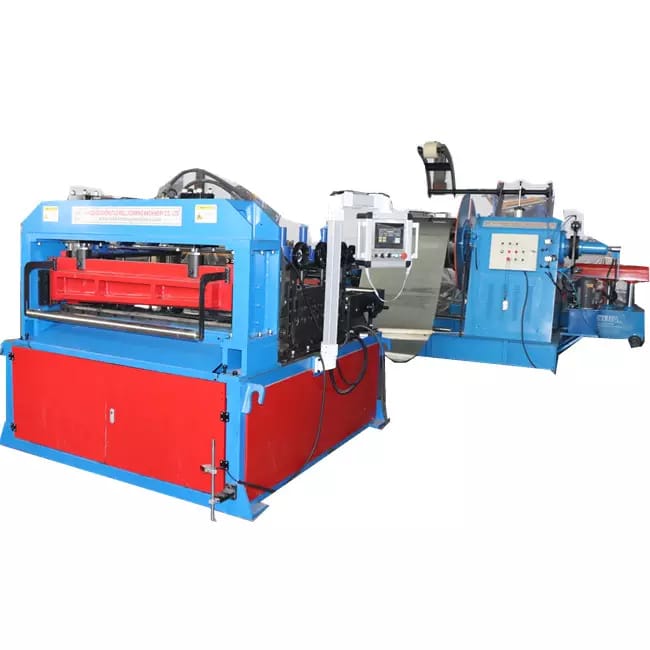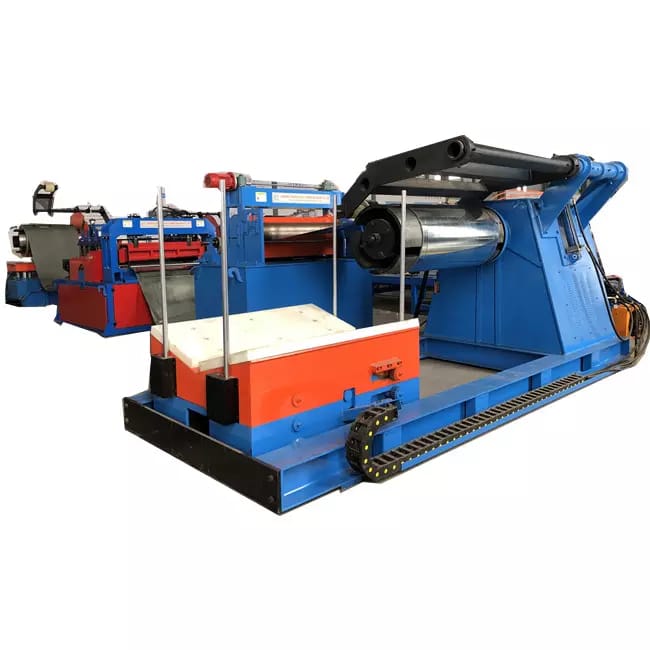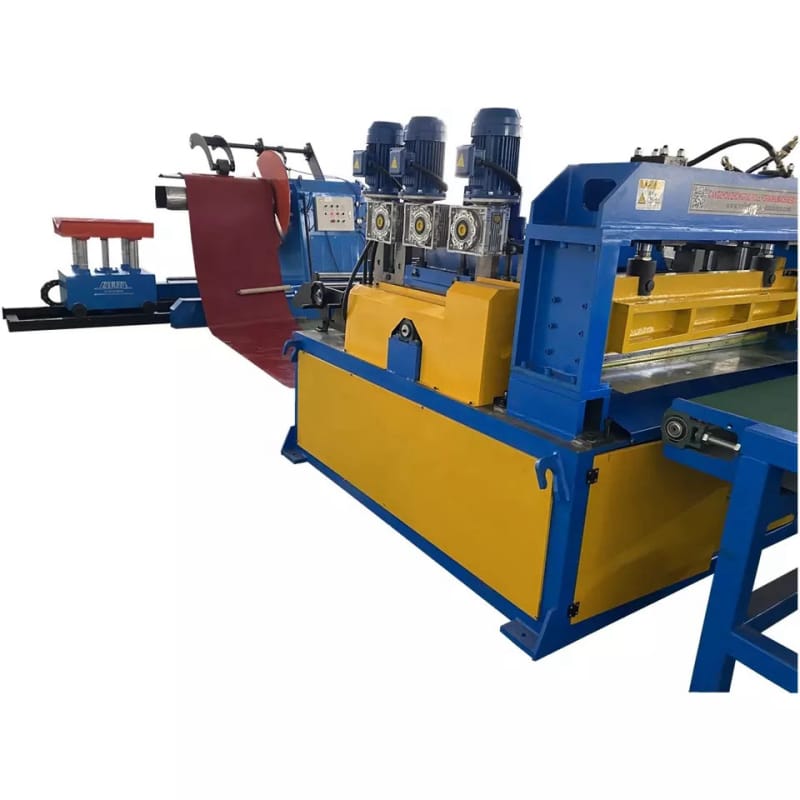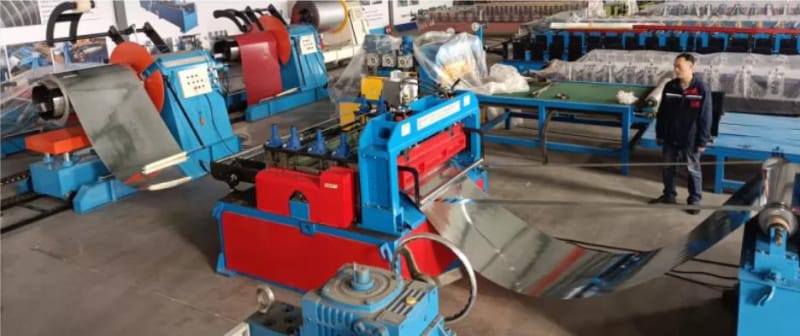 Working video of Simple hydraulic slitting line