Fully Automatic Perforated Cable Tray from 70 to 600mm width production line
Cable tray has several types like tray type, ladder type, net format and other structures. When working the cable tray is composed of brackets, support arms and installation accessories. The bridge frame in the building can be erected independently or laid on various buildings (structures) and pipe gallery supports. It should reflect the characteristics of simple structure, beautiful appearance, flexible configuration and convenient maintenance. All parts need to be galvanized , Installed in the open-air bridge outside the building.
Based on the different drawing profiles of cable tray, the cable tray production line design also will be different. Here are some drawing profiles we made before for your reference:

Width range: 100-600 mm
Thickness 1.0-2.5 mm GI coil, no stainless steel.
Length: customize from 10 to 12 meter
Cable tray finished product pictures for your reference: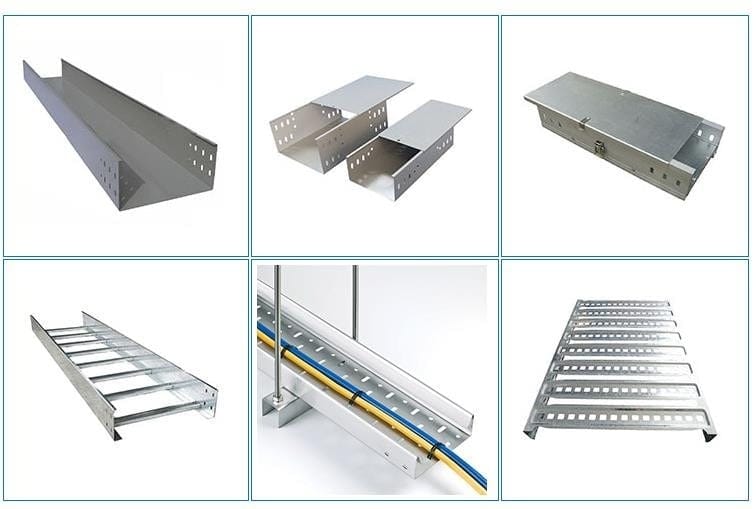 Based on the cable tray requirements, the cable tray rolling forming machine we design like the following picture: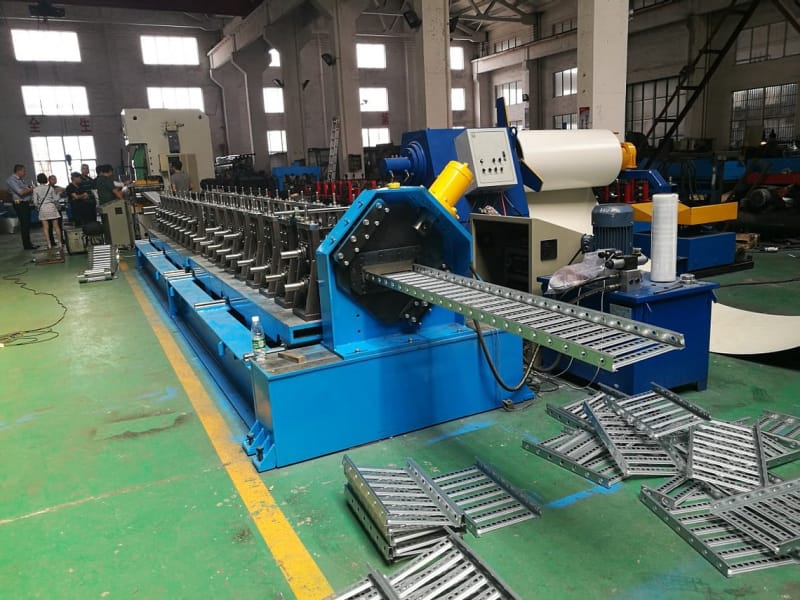 As to the cable tray, most of them are perforated as the perforated cable tray production line is a duplex and high performance production line for manufacture C section profile with allotted holes for supporting electric wiring in commercial and industrial construction.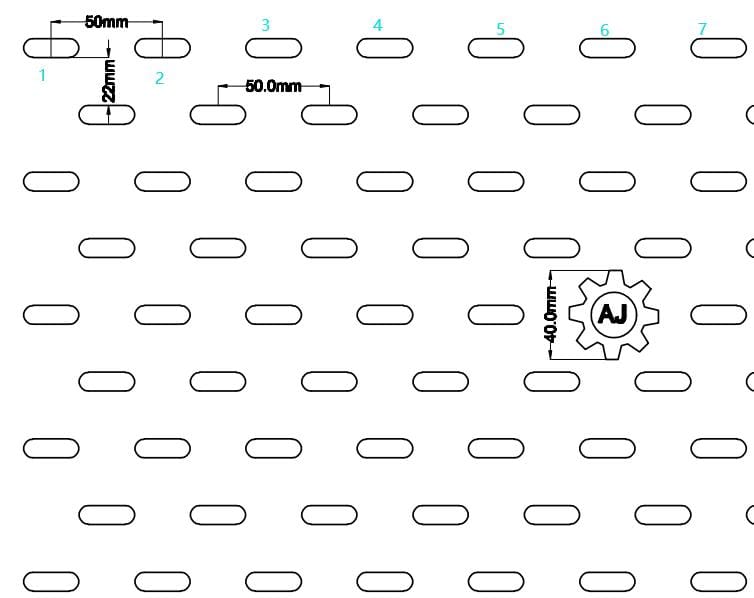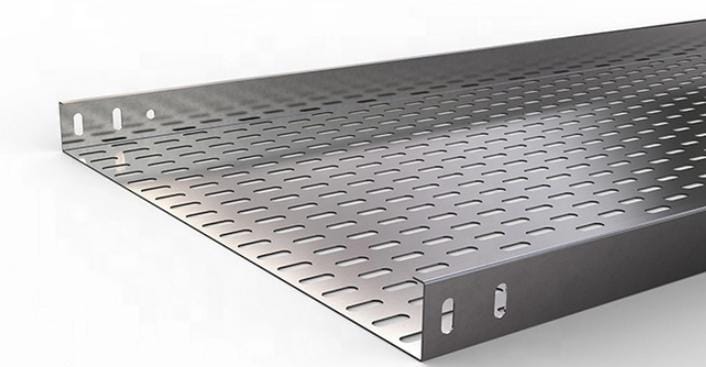 Usually it made from middle gauge steel thickness from 0.6-2.0mm. And the width of the cable trays is from 70mm to 600mm.
Fully Automatic Perforated Cable Tray from 70 to 600mm width production line is composed by the following elements:
Perforated Cable Tray Technical flow
Decoiler——Straightener——Press punching——Hydraulic cutter——Roll forming——Output table

Automatic decoiler 8 ton:

Width for coil:200—950 mm

Thickness of coil: 0.8~2.0 mm

Inner diameter of coil:φ 508 mm;

Harmomegathus range of inner diameter: ф 480-520

Max diameter of coil:φ 1300 mm;Loading capacity:≤5T

Motor power:5.5 kw ,frequency converting control

Way to expend: hydraulic expending

Speed for feeding:0-10 m/min,adjustable

Punching machine of 400 Ton

For increasing the speed, we have to use the more bigger punching machine then it can punch more rows for en-chancing the speed.

Model:JH21-400

Features:adopt welded steel plate as machine body, good stiffness, beautiful appearance. Adopt combined type air-operated friction clutch.

Roll forming machine

Type: 22 two-way cantilever

Material of molds:Gr12 whole body vacuum

Quenching process:HRC60°—62°,With high strength,high wear-resisting

Features.

Thickness:1.0—2.5 mm;

Forming speed:10 to 15 m/min。

Main shafts of molds:φ60 mm,40Cr hardening and tempering

Lateral plate:27 mm steel plates

Body of machine:350H welded steel plate

Motor power:main transmission : 4KW K series of spin chute gear motor 2
Fully Automatic Perforated Cable Tray from 70 to 600mm width production line could be used to make the cable tray both with the cover, bottom body and connection pieces. And if you want to know more information, please contact us at any time.
Here is the machine working video for your reference :