CZU Purlin Roll Forming Machine With Fly Cut Gearbox Drive
The Purlin Roll Forming Machine is used to produce variuous C/Z/U profiles, the main machine is driven by gearbox and the universal cutter adopts fly cut. Its speed is designed as 30-40 m/min including cut, with automatic stacker.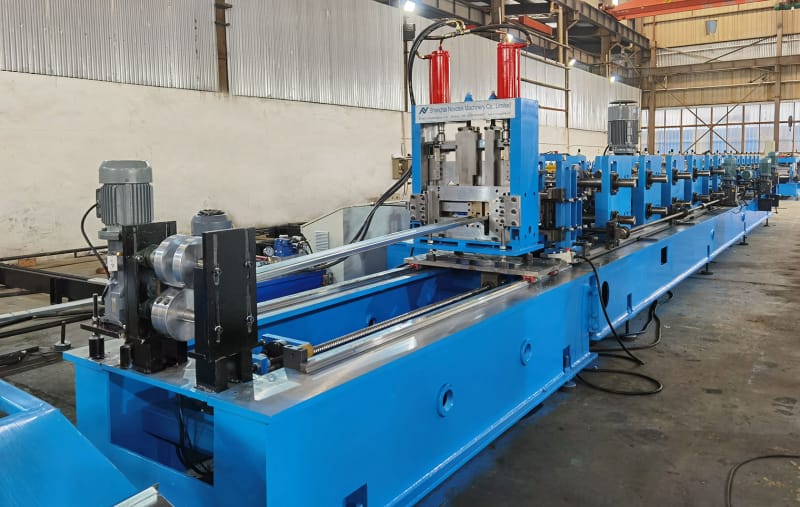 Fully Automatic C Z Purlin Machine
C/Z/U interchange and size change of the machine all are controlled by PLC and operated on control panel, fully automatic.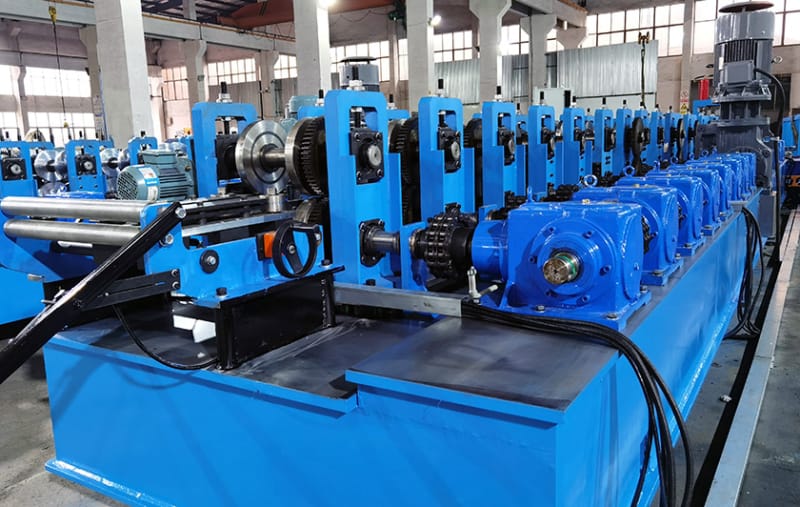 1. Raw material: galvanized sheet, black sheet; 1.5-3.0mm
2. Product size: 80-200/ 30-60/10-20mm (web/ flange/ lip)
3. Machine speed: 30-40 m/min (fly cut, gearbox drive)
Fly Cut Purlin Roll Forming Line Main Components:
Double Head Hydraulic Uncoiler
1. Type: Double head hydraulic uncoiler with coil car
2. Load capacity: 6T
Servo Motor Feeding 6 Stations Pre-punch
1. Punch molds: 6*2, it can punch maximum 12 different holes each time.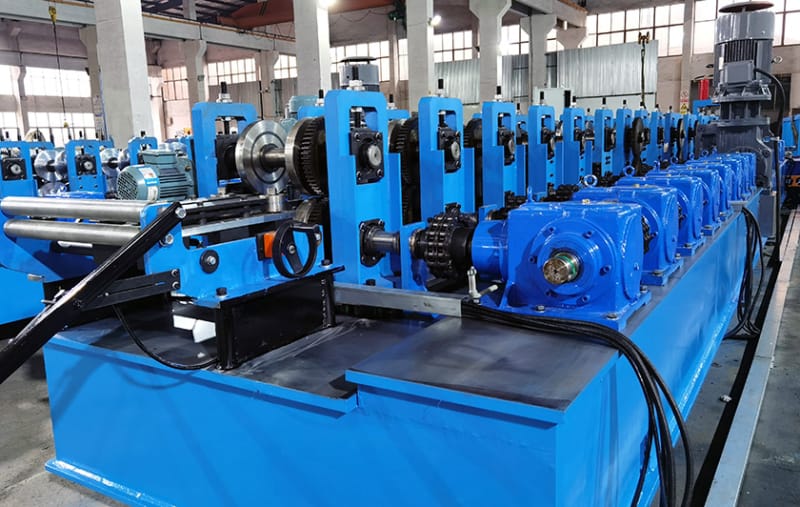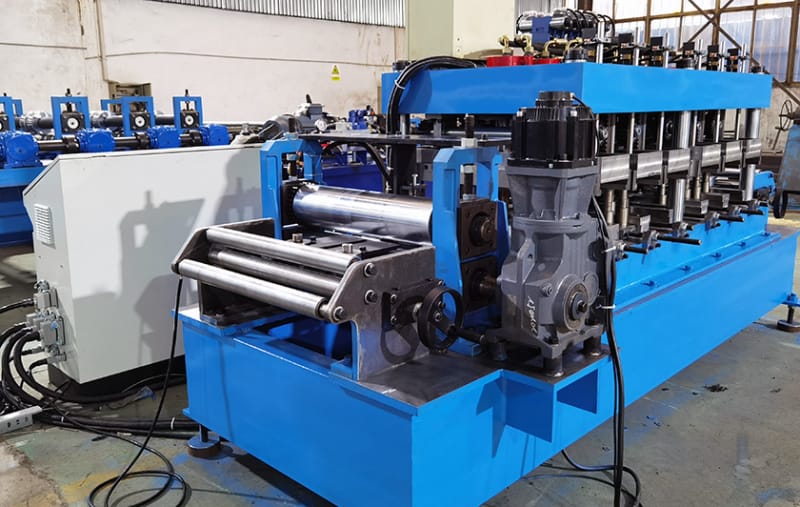 Purlin Main Machine
1. Roller material: GCr15 with heat treatment, polishing and galvanizing.
2. Main motor: Siemens motor
3. CZ Interchange: interchange between C and Z purlins controlled by PLC and set through touch panel.
4. Size Change: size change also controlled by PLC and set through touch panel, continuously adjustable.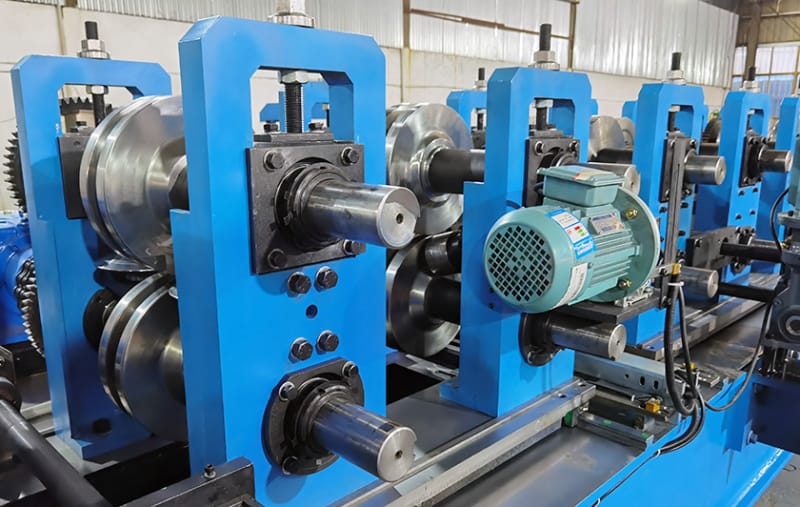 Fly Cut
1. Adopts fly cut, cutting while machine not stop.
2. Universal cutters for all purlin sizes.
3. Cutting length, cutting pieces, and punching are controlled by PLC.
Technical Specification
Raw Material

Type

Galvanized Sheet, Black Sheet

Thickness

1.5-3.0mm (1.2-3.2mm)

C Purlin Size

Web x Flange x Lip

80-200/ 30-60/ 10-20

Z Purlin Size

Web x Flange x Lip

80-200/ 30-80/ 10-20


Performance


Speed

30-40m/min (fly cut)

C & Z Interchange

PLC Control, Fully Automatic

Size Change

PLC Control, Fully Automatic

Uncoiler

Type

Double Head Hydraulic

Capacity

6 T


Main Machine


Main Roller Station

18

Main Drive

Siemens Motor

Transmission Type

Gearbox


Punching & Cutting


Punching Location

Pre-Punch, Web/ Flange

Punching Unit

6*2 Sets

Cutter Type

Universal Cutter, Fly Cut