C purline from 80 to 400mm rolling forming machine with different embossing ribs
For the C purline machine normally the range is from 80 to 300mm but some customer requires to 400mm. Also for making the C purline with more power and strength, the bottom part, the C purline will be made with some embossing ribs. Here are some drawing profile for your reference:

When the bottom width to 400mm, the machine size and power will be also bigger than the normal one. As to the different embossing ribs, we refer to like the following: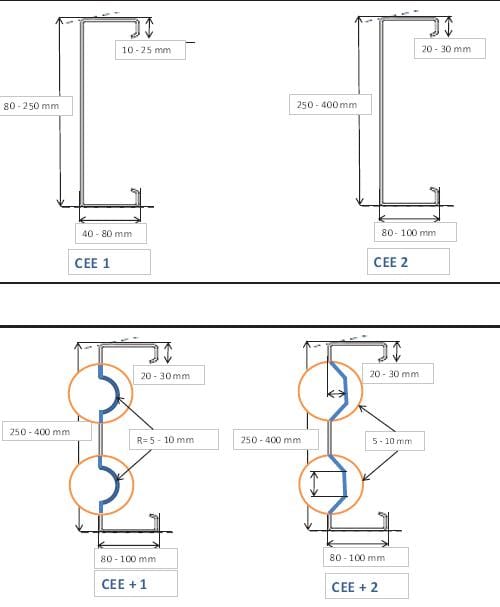 For this one, the customer requires two types of embossing.. We can try to adjust and make by different embossing roller. So it is adjustable. Here are some machine detail pictures for your reference: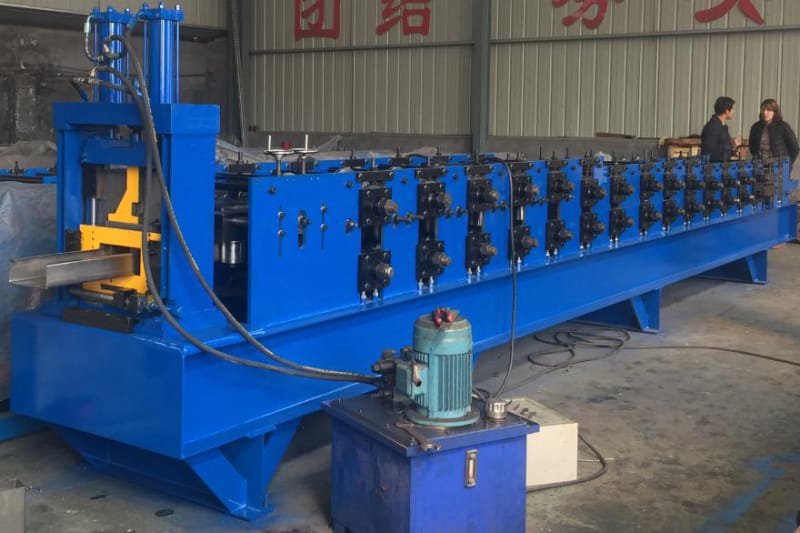 Fully automatic C purline of this type is also could be made: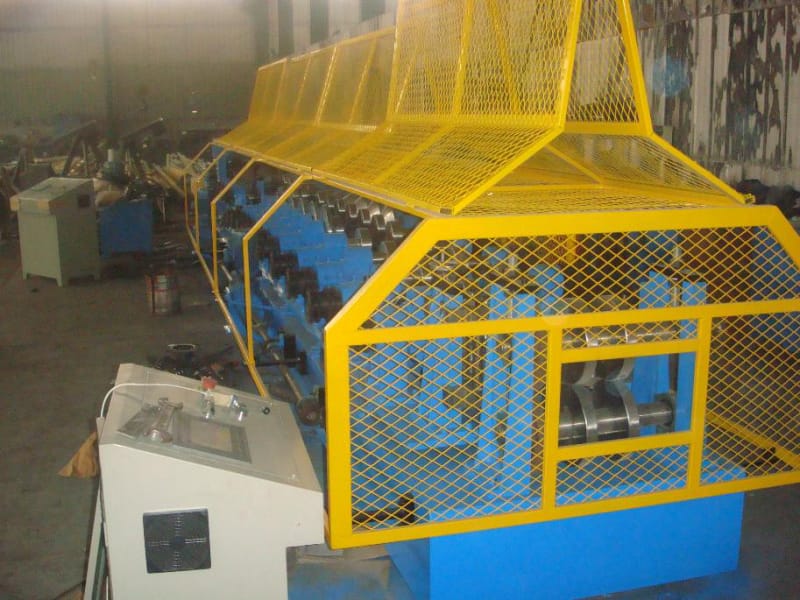 Here are some machine parameters for your reference:
1).Number of forming steps:2 steps feeding rollers,5steps leveling rollers, 12steps forming rollers,
2).Shaft material:45# steel,
Roller material:bearing steel
Outer diameter:90mm
3).Transport: by chain
4).Forming speed:5-12m/min
5).Motor:18.5kw
6).Voltage:380v,50Hz,3 phase
Some time the customer also need the punching part, here is drawing profile for your reference: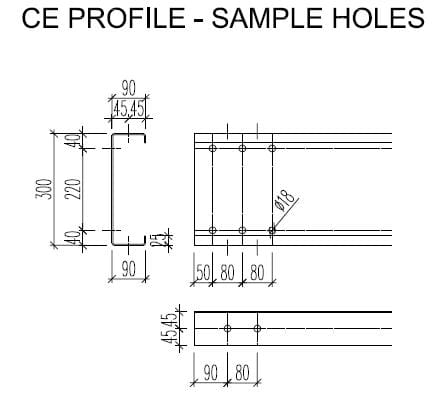 With or without the punching, the machine cost will be different. Here is the punching device for your reference: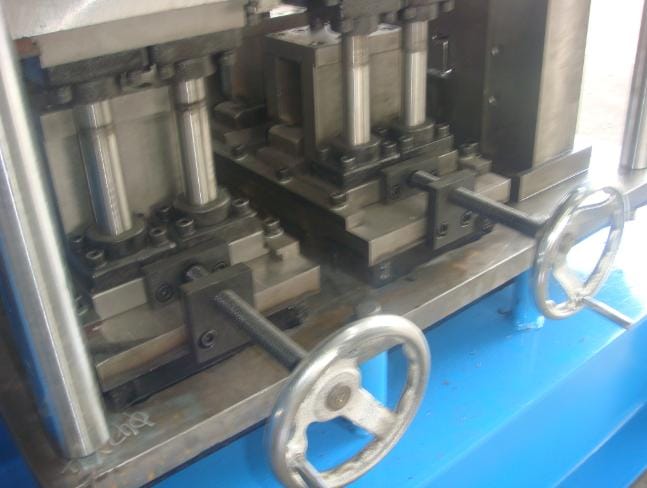 And for those type machines, if you want to know more information, please contact us at any time.