Drywall profile stud strack rolling forming machine is designed to make metal stud and track, that can used to build a drywall system.
Usually, C stud need insert into U track, stud need punching hole that use to threading the electric wairs. Sometimes, track need to embossing pattern. Our machine can be customized according to the stud and track sizes that you want to produce. The machine speed usually about 40 m/min without punching device.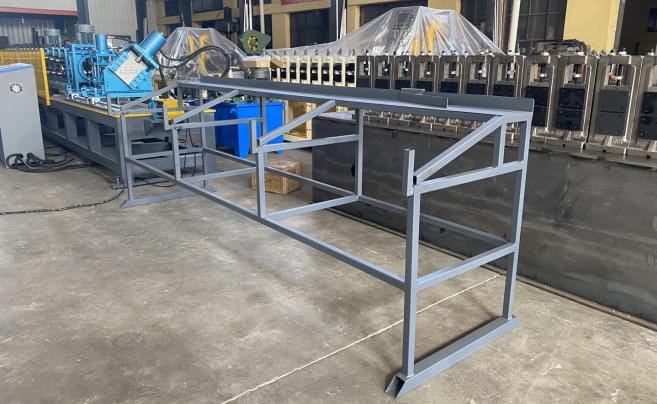 To let you know more about our machine, here are some questions about the machine you may interested in:
1. How many kinds of stud and strack can this machine produce?
The machine can produce several stud and track size, the exact dimension will be confirmed by customer's needed.
2. How can produce stud and track on one machine?
For this part, we have two options:
Option A: Adjust the machine by moving roller and roller spacer manually. Then the machine width can be adjust to produce different stud and track dimension. This kind of opinion is more economical, but need to spend more time to operate. We will give you drawing and take video to teach you how to adjust manually.
Option B: Adjust the machine by PLC control system automatically. We will customized all stud and track dimensions on the PLC control system. To adjust the machine, just need one minute. This kind of machine price will a little higher than option A, but the working efficiency is more higher.
3. How to punching the holes on channel?
The holes will be punching after roll forming before cutting. The punching device can be controlled on PLC control system, like set up the hole quantity, hole distance.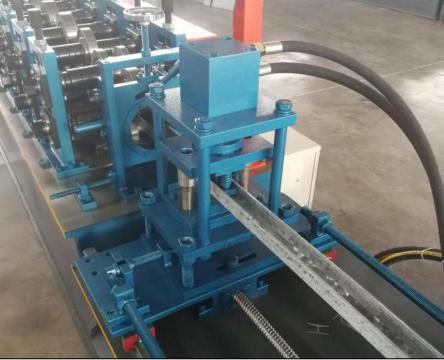 4. Can the machine produce different length?
Yes, the machine can produce different lengthm by your request. The length can be set up on PLC control system, the product quantity also can be set up.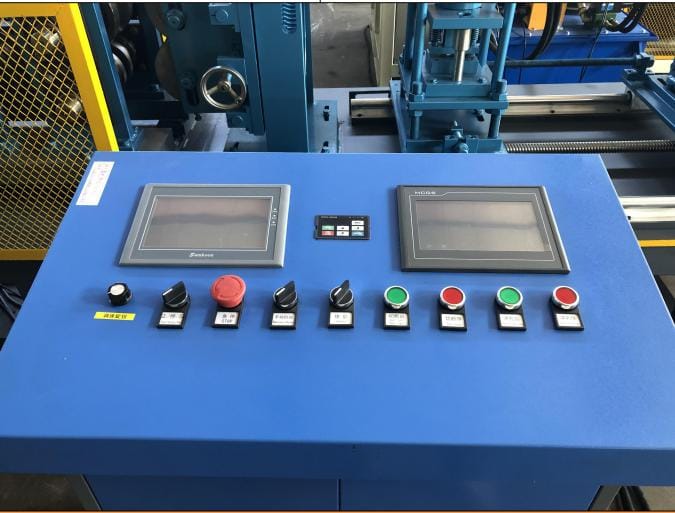 5. How many hours can be machine working everyday?
Usually, to ensure the machine can provide a more longer service life, we suggest machine working 8 hours everyday, and need to stop working each two hours.
We are professional roll forming machine supplier, already export machines to many countries for more than 15 years. If you are interested in our machine, let me know.