New Quality Rolling Shutter Machine
Rolling shutters and rolling grilles require very little headroom above the structural opening. They roll up compactly behind the lintel. No valuable hall space is lost at the sides or ceiling. ZTRFM is one of the best professional factories in China.in fact, we can supply different kinds of roll forming machines for different shutter doors. If you have own door design, show it to us please. And perfect machine proposal can be offered by our engineer. if you have any idea about your new project, we would like to offer some professional advices.
Above all, Rolling shutter door is produced by rolling shutter making machine and are used for parking door and home doors and shops front show and garages, etc. they are very strong and safe to the property.Therefore, The door-rolling shutter provides adequate protection and safety against thefts and fire. These doors are stronger if use enough steel thickness.
Quickly informations:
1.Main forming unit driving motor power:5.5kw
2.Material of rollers:45#steel,quenched HRC58-62,coated with rigid chrome.
3.Material of roller shafts:45#steel
4.Step of rollers:14steps
5.Forming speed:10-15m/min
6.Thickness to be rolled:0.5-1.5mm
Components of Line
1. Decoiler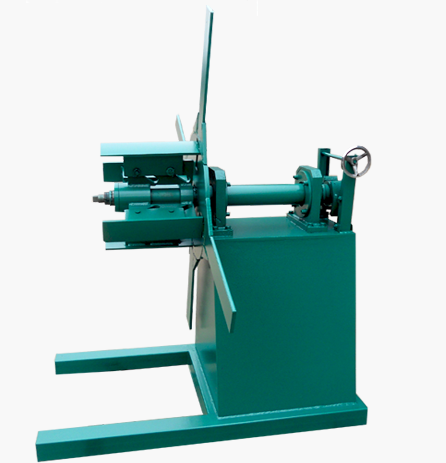 Usage: It is used to support the steel coil and uncoil it in a turntable way.
Passive uncoil pulled by roll forming system
a. Coil inner diameter: 450-550mm
b. Coil max width: 300mm
c. Max carrying capacity: 3000kg
(you can choose this part with Electric or hydraulic)
2. Entry leveling and punching dots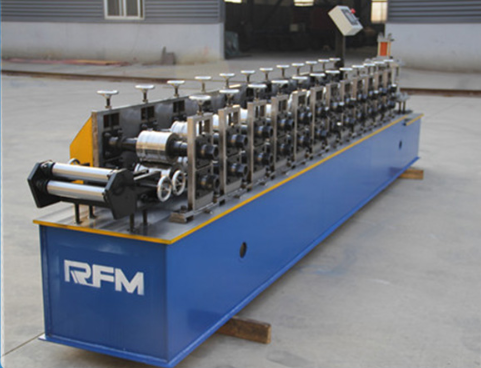 This part will level coil to make sure it is neat clean and straight.
3. Roll Forming Machine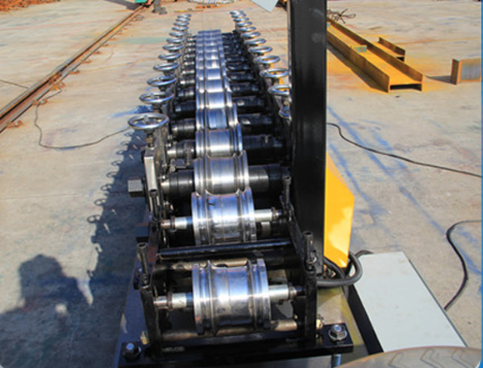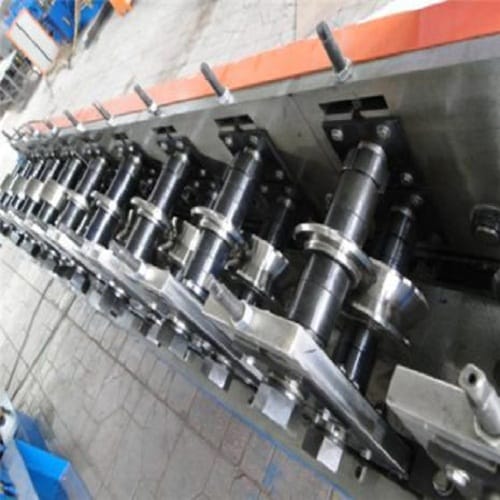 a. Number of forming steps: 14 stations
b. Shaft material: 45# steel with quenched treatment, precision machined,
The diameter: ¢56mm
c. Roller material: bearing steel with quenched treatment
d. Transport: by gear
e. Forming speed: 10-15m/min
f. Motor:5.5kw
g.Voltage:380v, 50Hz,3 phase
h. Structure: independent stand
4. Shearing system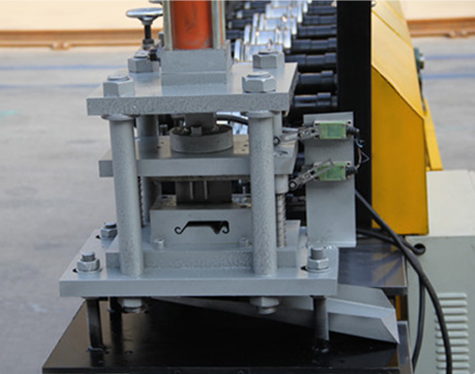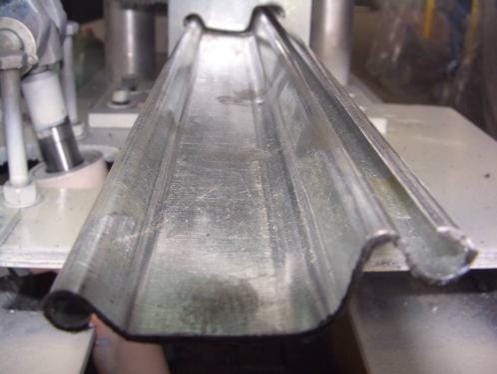 Servo flying and tracking cutting saw, the cutting saw will adjust the cutting speed and location according to the main machine speed. By this method, the machine working speed will be same as the main machine accordingly. The cutting plate we take the best material for cutting it in high speed and beautiful cutting scare.
The material of blade: Cr12Mov, Hardening HRC 58-62℃
Length Tolerance:3m±1.5mm
5. Hydraulic station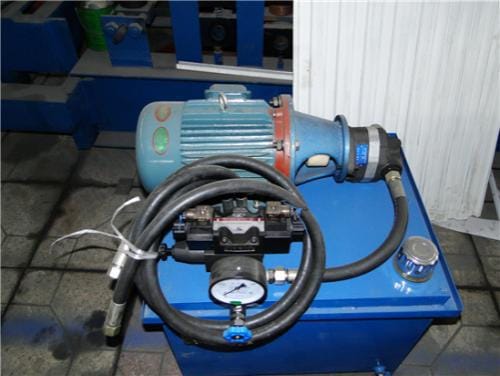 Hydraulic motor Power: 3kw
Hydraulic oil: 46#
Hydraulic pressure : 12Mpa
Components: The system includes a set of hydraulic tank, a set of hydraulic oil pump, and two hydraulic pipes. And two sets of electromagnetism valves.