New Design light steel villa floor deck roll forming machine:


The advantages
It is a kind of lightweight and high-strength profiled steel sheet metal floor deck formed by rolling forming of 1250mm wide high-quality cold-rolled hot-dip galvanized steel sheet. It adopts a dovetail necking design with an effective width of 768mm and a wave height of 16mm.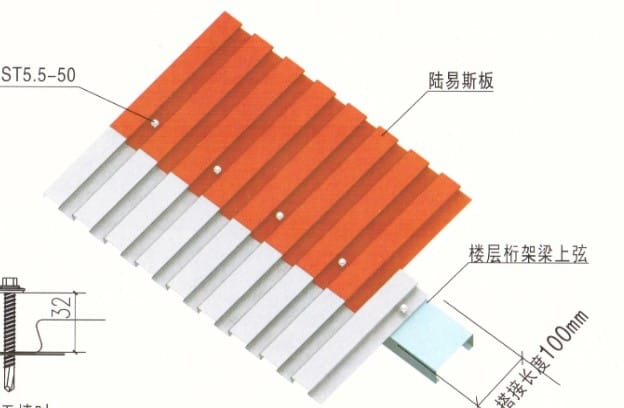 Product advantages
· Reasonable structure
· Easy and quick installation
· Lightweight and high strength
· Low sheet loss
· Strong corrosion resistance
· Durable Wide range of applications green economy.
Application (where to use and how to use Decking board floor deck machine)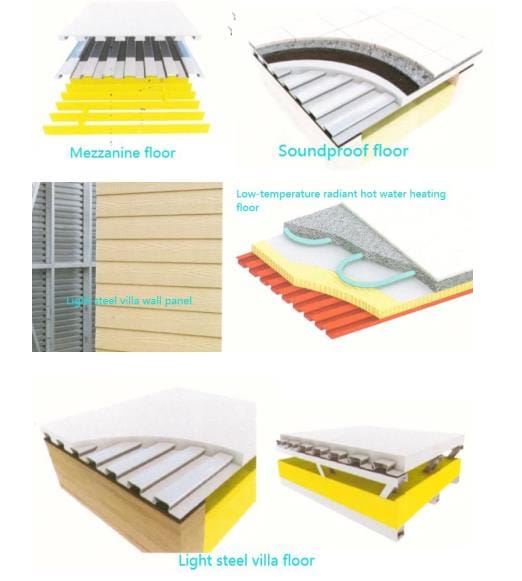 When use together for villa house metal decking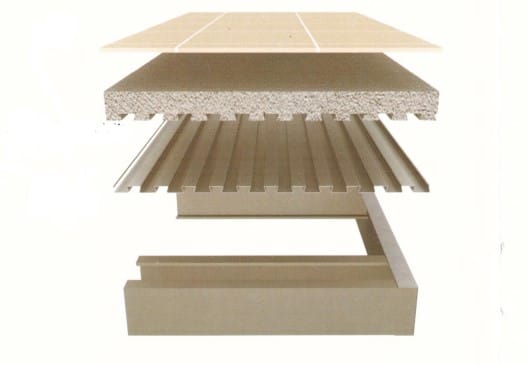 1)It is used as structural slabs, and a layer of dry hard cement mortar is laid on top;
2)No leveling layer is needed on the board, and the dry hard cement mortar is directly combined with the surface layer.
3)Low loading weight. As a light steel villa floor, compared with the traditional OSB board, the load on the board is reduced by about 30%.
When it is used as wall panel, paste a 2mm-thick sound-proof and vibration-damping strip on the light-steel keel column of the wall, sound-proof and vibration-damping strip with this decking, and fix it with self-tapping screws at the valley position;
Install the hot-dip galvanized welded wire mesh close to ZT decking board, level the cement mortar, make a waterproof layer on the leveling layer, and then paste the culture stone or paint the real stone paint and other decorative surfaces (or directly install the imitation wood grain cement on the surface of the ZT decking Fiber pressure plate or metal embossing plate).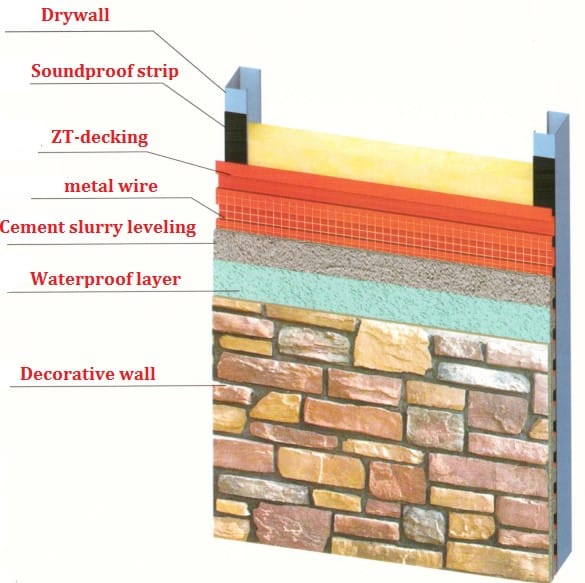 Advantages of using it as wall panel:
· Protect from termites Compared with OSB board, its material property is steel plate, which is not corroded by termites. In southern areas where termites are frequent, it can effectively replace OSB board for external walls.
· Effectively prevent the whole falling off Compared with other flat plates, the concave-convex groove structure can effectively engage with the cement mortar leveling layer, which greatly enhances its overall stability and prevents delamination.
· Effectively prevent thermal expansion and swelling The expansion coefficient is 1.2x10°/℃, which is slightly affected by temperature changes; its material is steel, which does not shrink and expand with moisture content, which can effectively control its deformation without stressing the light steel structure itself, nor due to Large deformation causes cracking of the leveling layer or surface layer.


Zhongtuo Metal Decking roll forming machine is designed to produce the new floor deck and wall panel product in batch automatically.The PLC control system support multi orders (for different length and quantity requirements)input, ensure the machine can work continuously according to different request without stop. The machine picture is only for reference, the real machine will customized according to customer's request.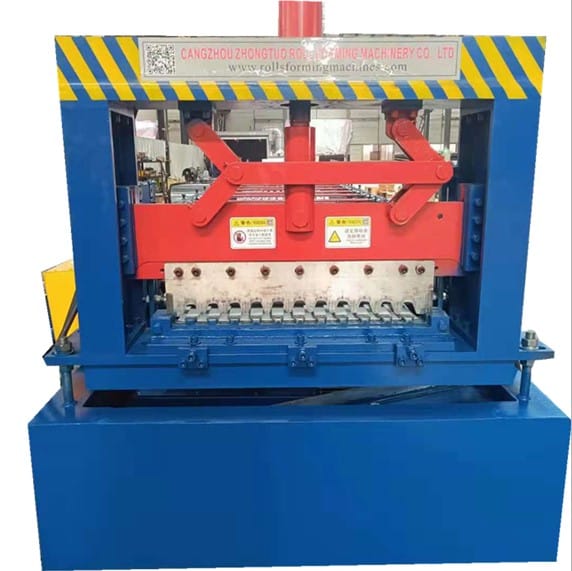 The finished products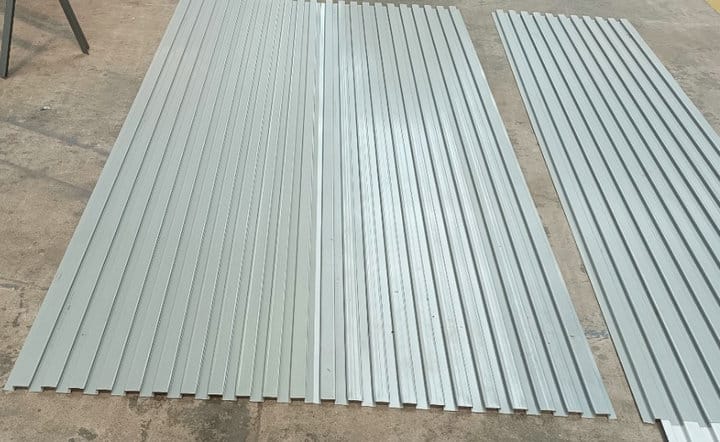 The Feature of Metal Decking Roll Forming Machine
· ZT structural floor and facade rolling forming machine can produce the floor decking in the speed of 15 to 20 meter per minute.
· We can make the perfect shape when overlapping, it can match one and another easily.
· The machine we design using 43 roller stations to make sure the shape is good and fixed well.
· Machine we use 30mm thickness middle plate. Easy for installation, all electrical components we use the Simens Brand