Heavy duty electric adjusting automatic steel c shape purlin making machine
The electric C purlin making machine is can produce 80-300 mm C purlin.
Adjust the C purlin width by buttons in a electric way, and adjust the cutting system with no limited type.
The machine speed is 25 m/min, with punching holes, the speed is 15m/min.
For full of production line, include one set 3 Tons manual decoiler, roll forming machine, PLC control system, hydraulic oil pump station and product collect table.
The mainly function of C purlin
Our products are widely used in various industrial factory, civilian building, warehouse and easy steel building manufacturing,
and have features such as nice appearance and durable.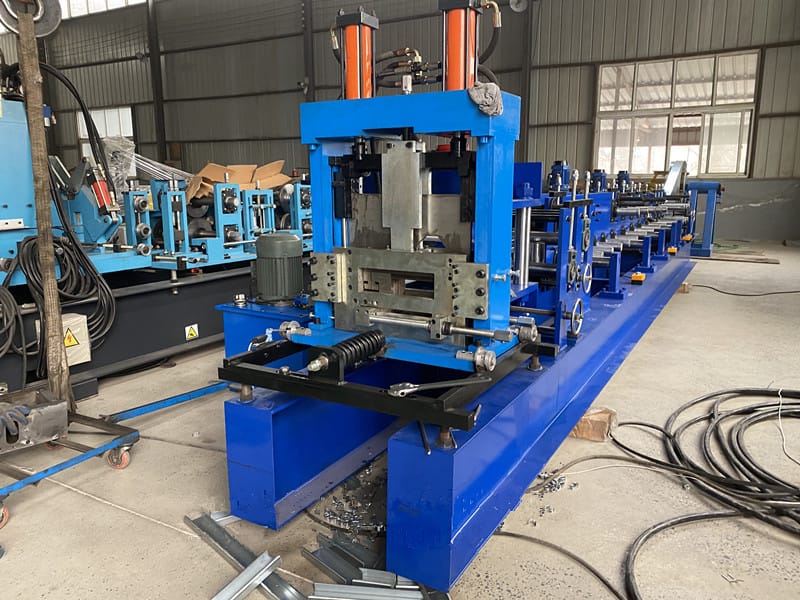 Main parameters
Configurations

Manual Uncoiler, Guiding Platform, 9 Shaft Strip Leveler, Main Machine Of Roll Forming, Hydraulic Motor, Pre-Punching Device, Hydraulic Station, PLC Control, Supporter Table.

Decoiler

Manual decoiler or electric decoil or hydraulic decoiler

Feeding and leveling

shaft diameter :70 mm

shaft number :7pcs(3 up and 4 down)

Roll forming system

roller shaft material:40 Cr

roller material:Cr 12

rolling stations:16 stations

work speed:0-25 m/min, with punching 15 m/min.

size adjustment:automatically by PLC control

machine frame:Wall panel welded frame structure

Control system

frequency brand:Mitsubishi

PLC brand:Mitsubishi

control command:size adjustment,speed,cutting length,cutting quantity,emergency stop.

Hydraulic system

work type:hydraulic no limited cutting

drive method:by pillar type cylinder

hydraulic motor power:7.5 KW
More details about the electric automatic C purlin machine
Punching deivce after roll forming, the holes diameter can be customized by your request, the work type is hydraulic.
The punching mould material is Cr 12, hardness and power is enough, no easy broken.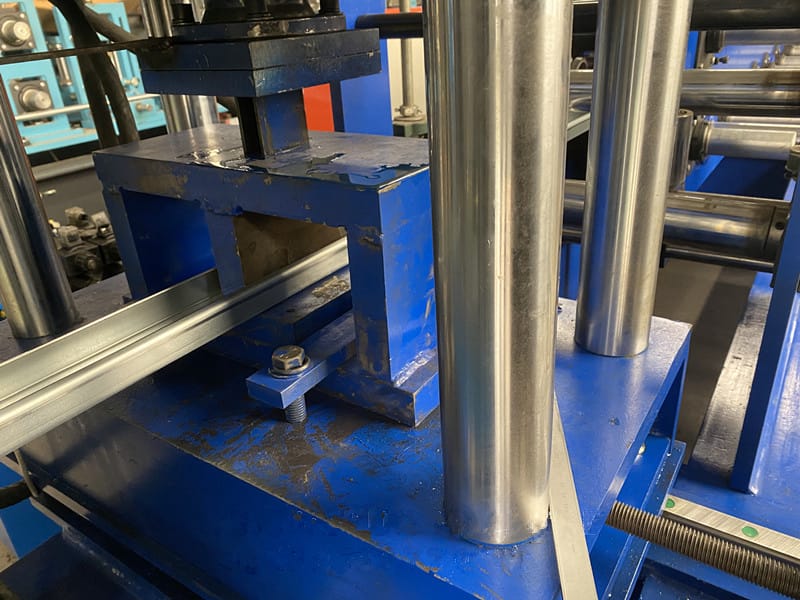 Electric buttons to adjust the C purlin size, green is start, red is stop. So that you can change the C purlin dimension easily with a fast speed.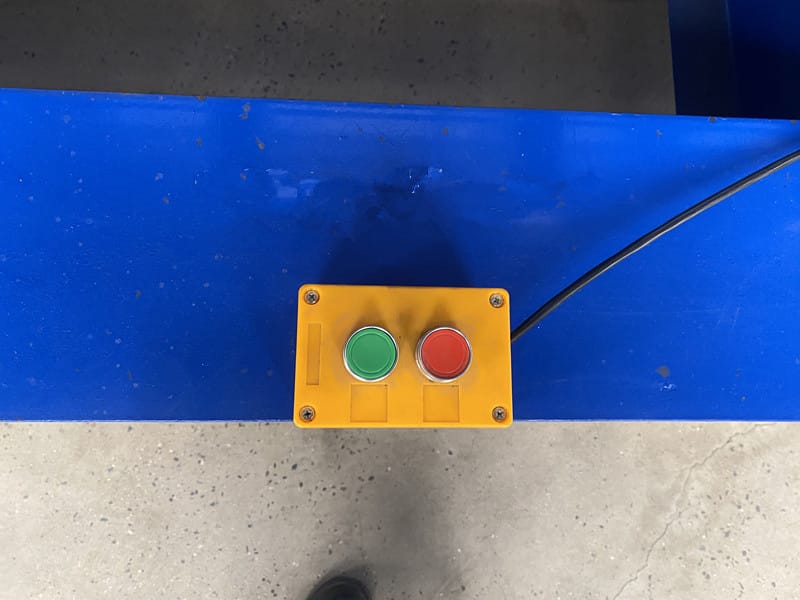 The white part is oil painted device. It can paint oil automatically to prevent the material from rusting.
After oil, here has guiding device to ensure the material through the machine straightly, and then has leveling device to make the material flat.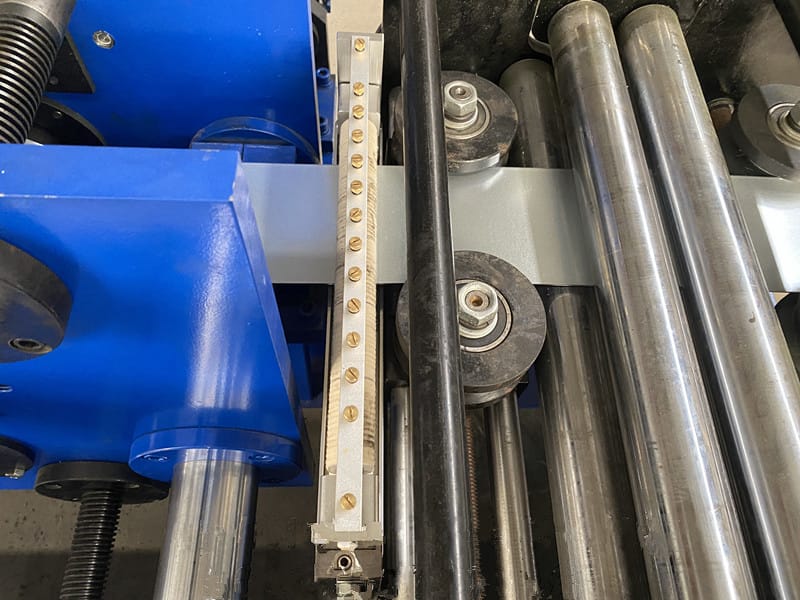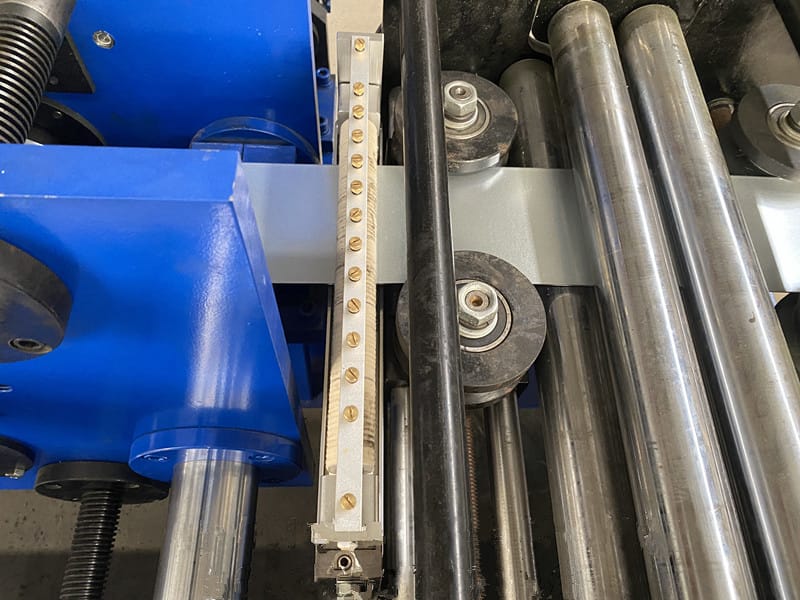 This is PLC control system,The buttons mainly include manual and automatic two options, and have emergency stop button.
When machine finished, we will give you manual and take video to teach you how to operate the PLC control system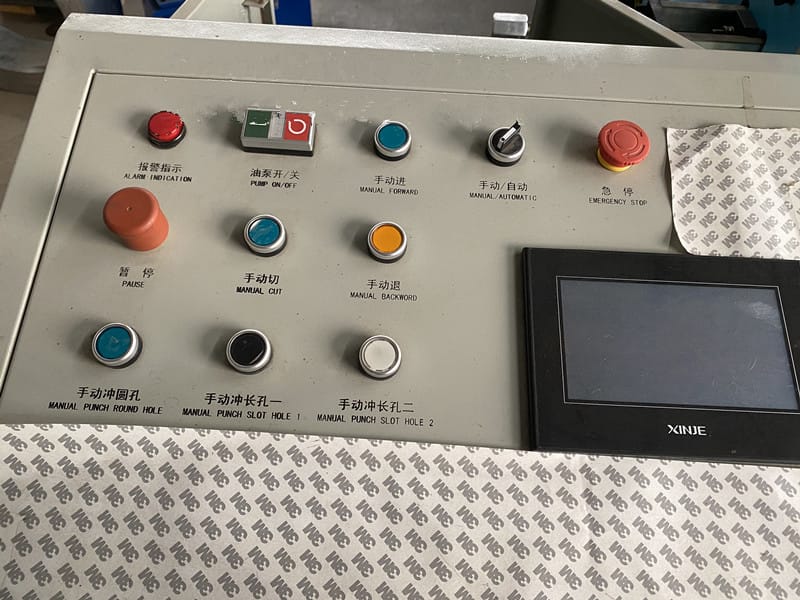 The feature of our automatic C purlin roll forming machine
1. Machine frame. The machine frame thickness is enough thick, so that can ensure the machine can be very stable when working.
2. Roller material . You know, for the roll forming machine, the roller quality is very important.
Our machine roller choose Cr12 as material to ensure the roll forming result. But some factory use Cr15 as material.
The Cr 12 is more hardness than Cr 15, and the material price is more higher than Cr15. But the roll fomring effect is more better.
3.The cutting type is no limated cutting, so that means if you want to produce multiple C purlin size and no need to change cutter.
4.The hydraulic oil pump station is a large box, so it can provide enough power to the cutting device, that is very good for cutting with no burr.