Stone coated tile production line is a long machine which can produce the sand coated metal tile for the roofing. A whole stone coated tile production line including below parts: First part is the base sheet forming machines, such as Leveling ,device Hydraulic Cutting device ,Slitting device,Trimming machine,press machine.Second part is the main oven and dryer line for the sand and glue adding on the base sheet, such as 1 Auto bottom glue spraying section
Auto stone coated section,The first time drying section,Auto face glue spraying section,The second time drying section.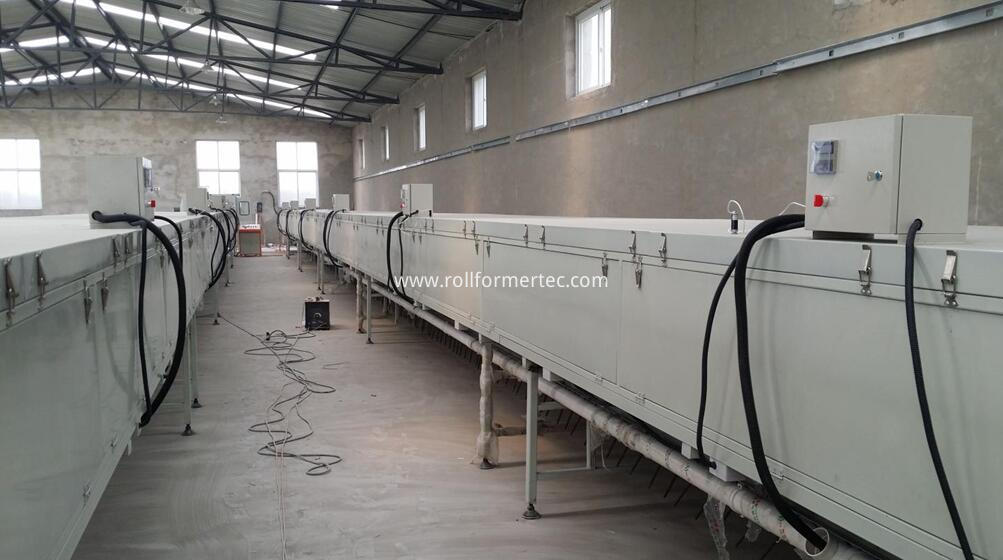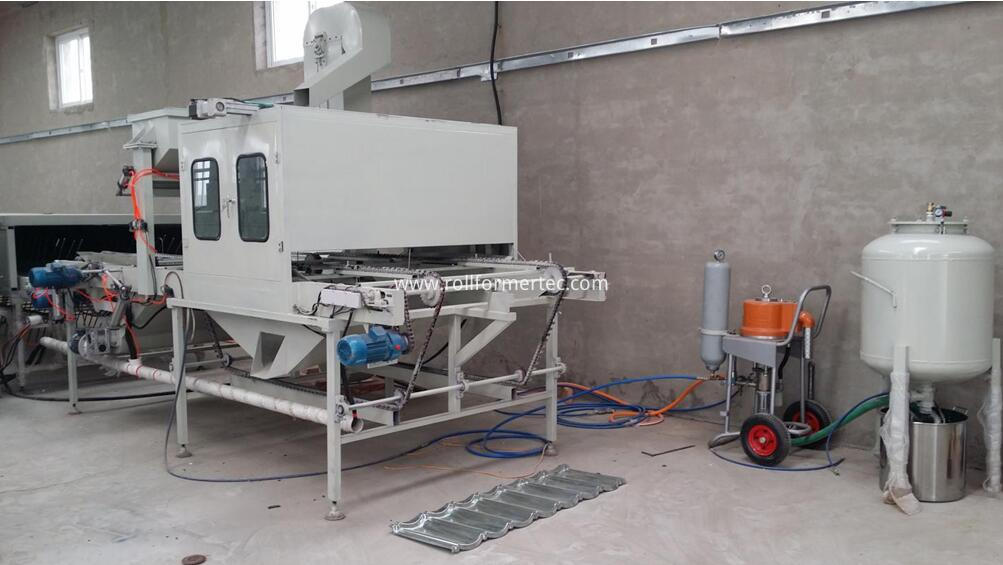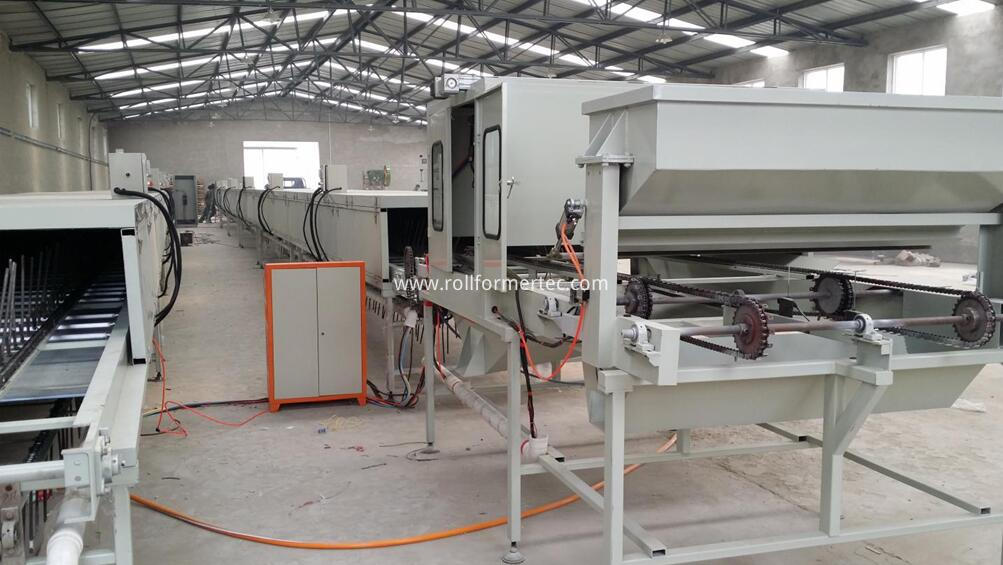 Sand coated tile has the advantage of the stone and metal sheet,and with good outlooking surface, and can pretect the metal sheet from rain destroy.so it is widely used in Nigeria. In Srilanka, there are many Cocoa Pod which will fall down on the roofing sheet, if the metal roofing sheet, it is easily broke,With this new designing sand coated tile, the metal roofing will be more hard.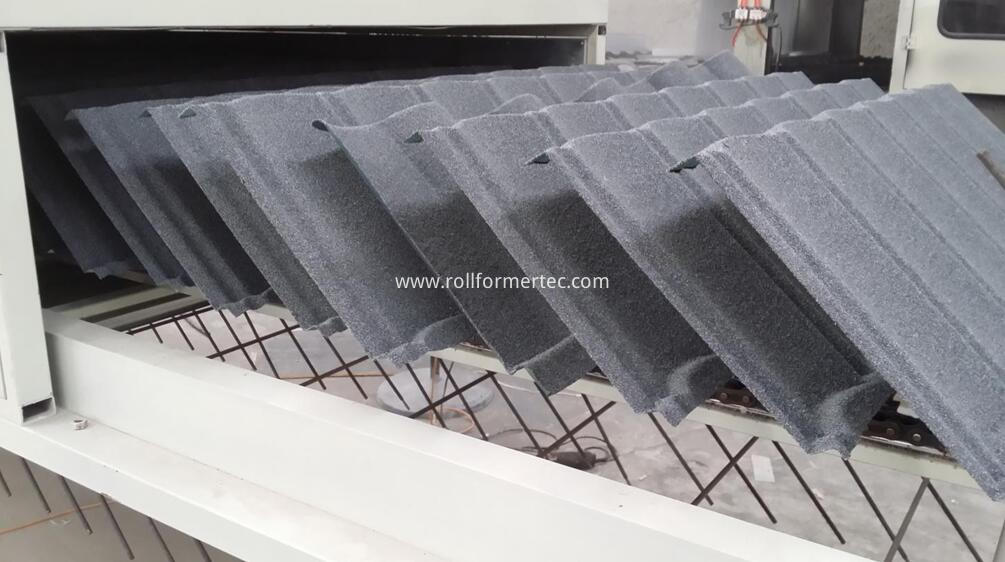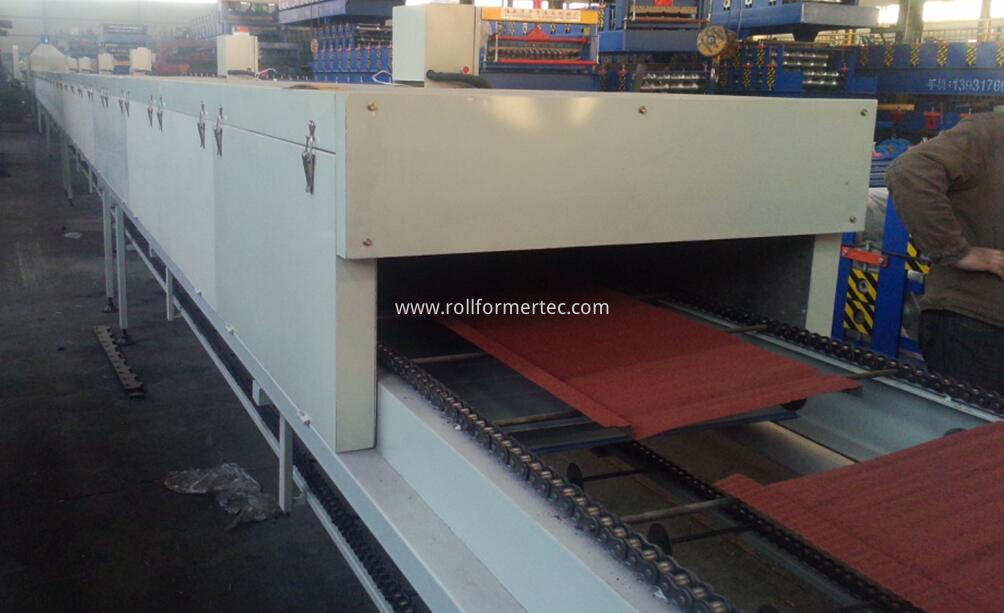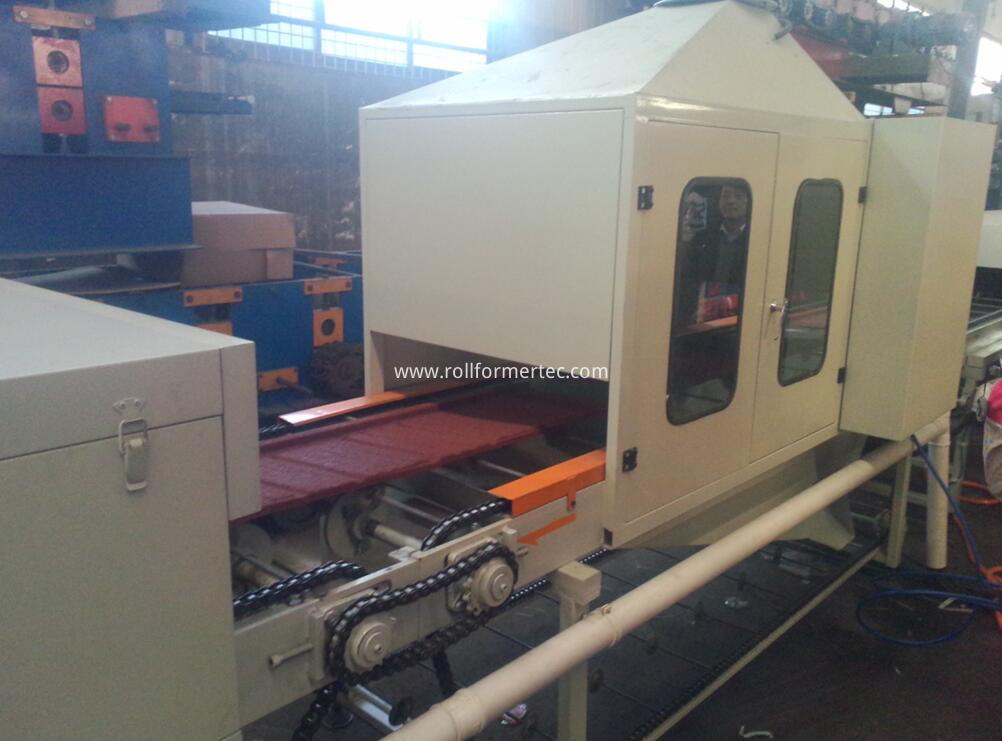 With the european style, sand coated tile is popular more and more in many countires, especiall with the steel framing house. So more and more countries have imported the sand coated production line for their project.
If you want to know more about the stone coated production line, please feel free send me an offer, i will feedback you the offer with details within 12 hours.