Automatic Two sides adjustable metal hollow door Rollforming line is a full automatic Rollformer, which by the PLC operating, to adjust the different width hollow door panel.Automatic Two sides adjustable metal hollow door rollforming line, improve the production capacity highly. Whole line is including below parts:
5 tons manual discharge rack
Molding host
Front punching structure
Front punching hole structure
Backward hole
Shear structure
Control cabinet
Hydraulic station
Working flow is as below:
Unwinding--feeding-leveling--punching notch-locking hole---forming-punching hole--shearing--discharging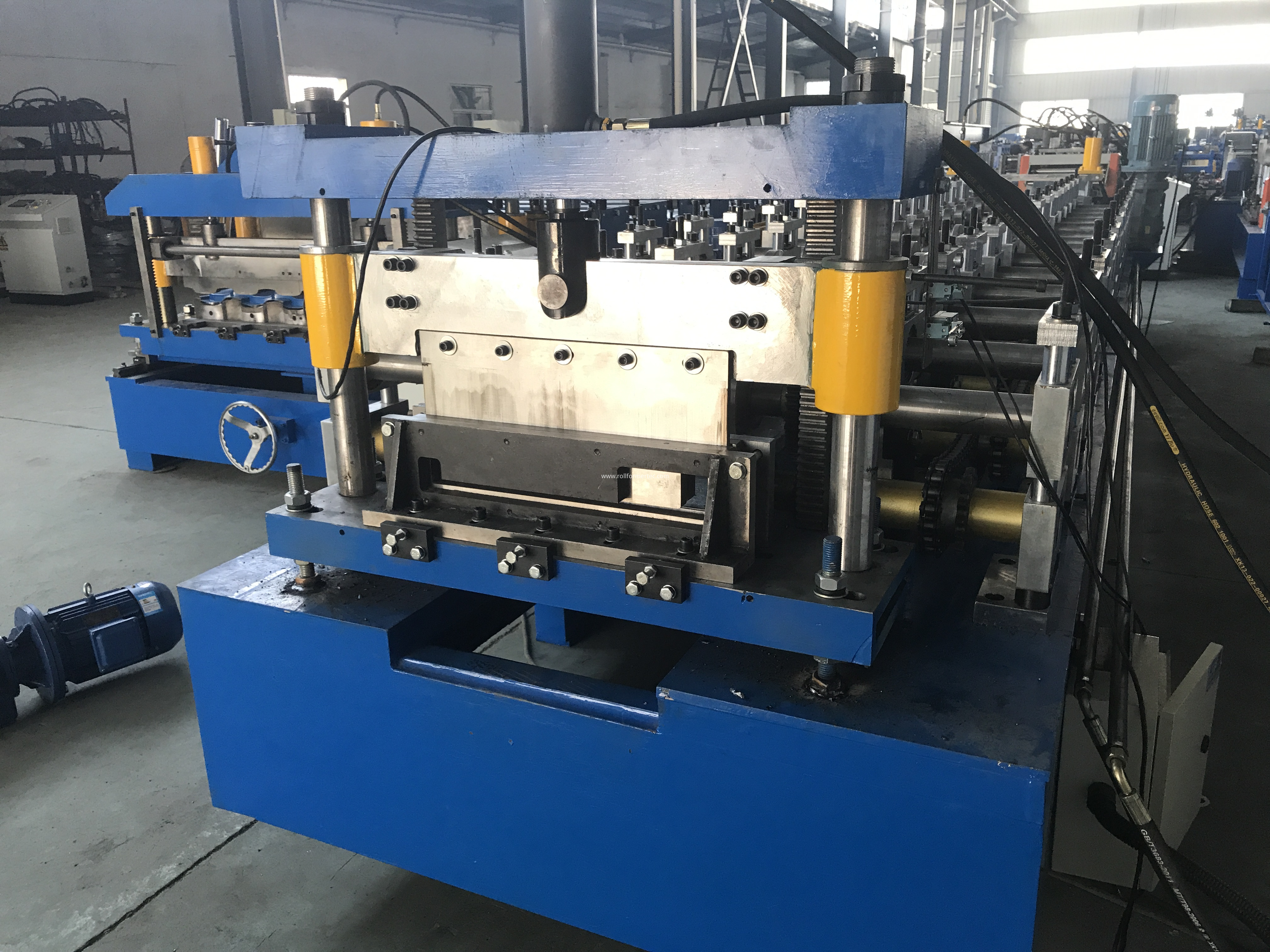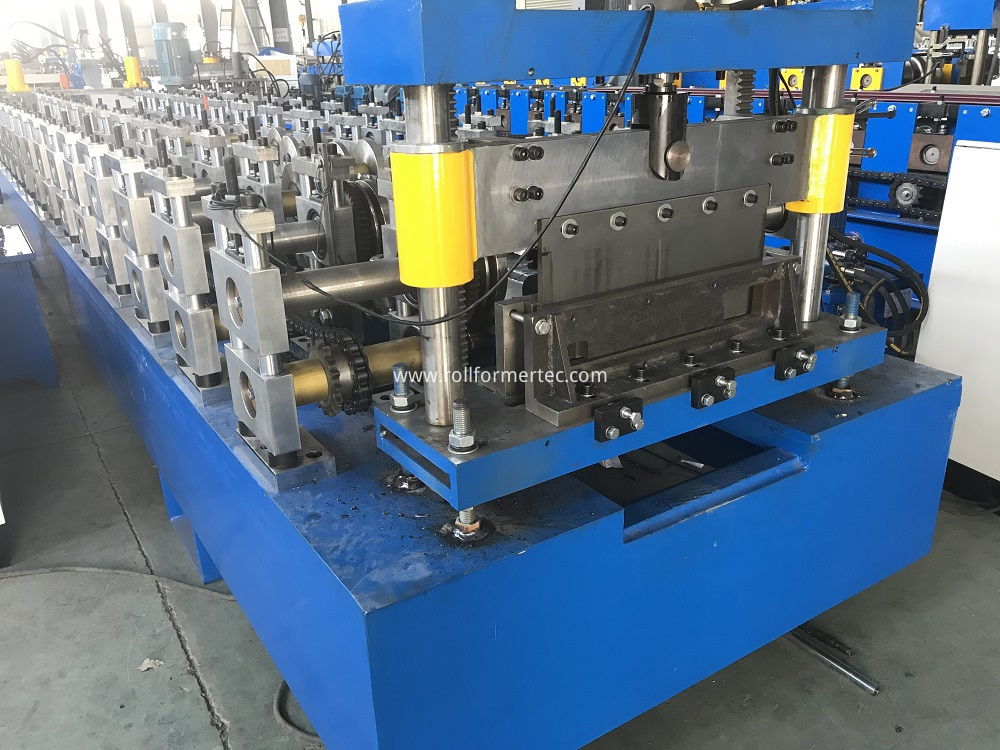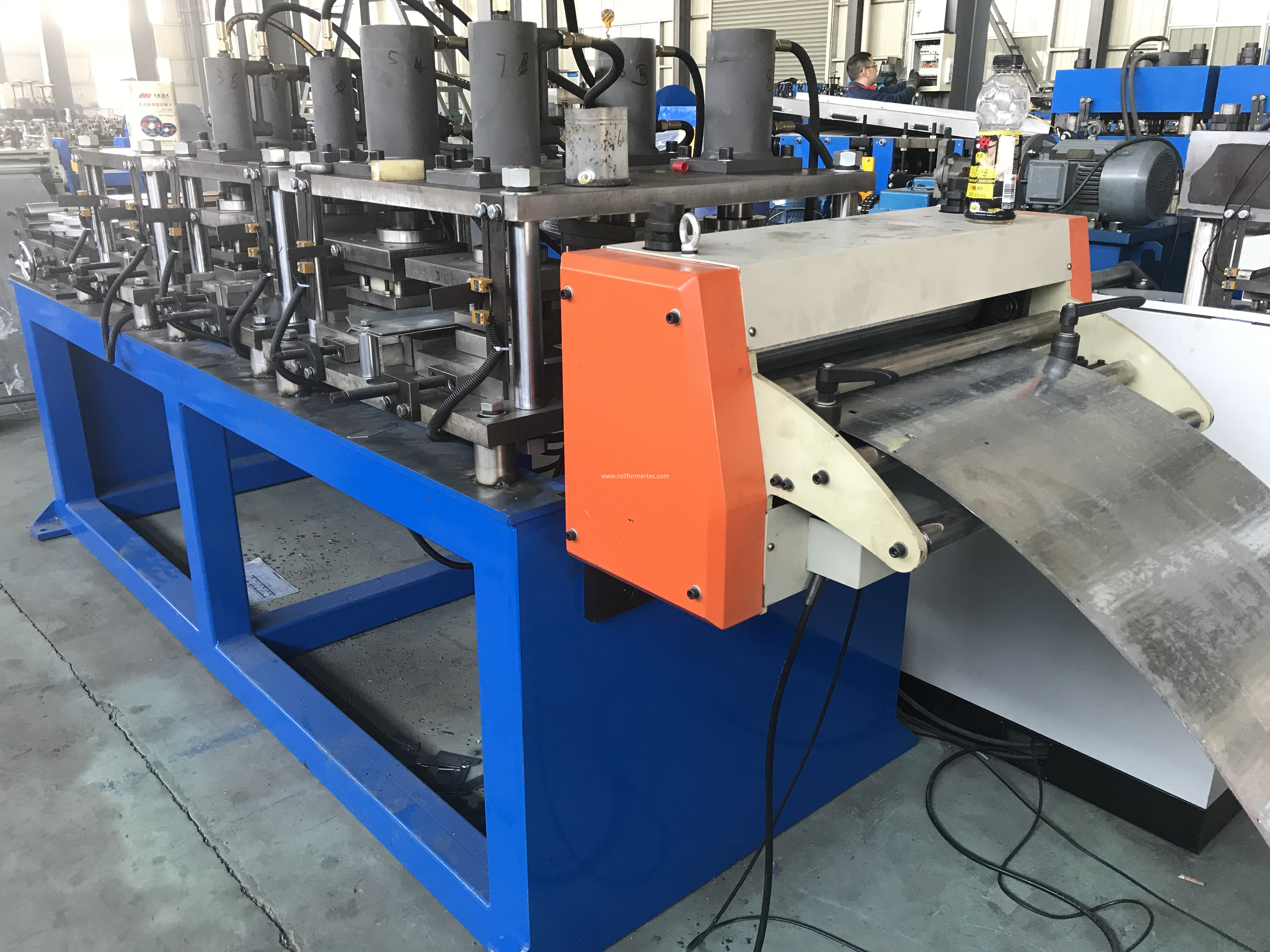 For different sizes of the width cutting, it is easy to change the cutting blade to fit the fixed panel width.
This is a high capacity Door Frame Rollforming Line, i would like to send you the deisgning solution offers, and machine running videos. If you need any machine, please feel free send me an inquiry.