Stud and track for ceiling and drywall profile galvanized light steel keel
| | |
| --- | --- |
| product name | Stud and track for ceiling and drywall profile galvanized light steel keel |
| texture | Galvanized Steel |
| style | Can be customized according to customer samples or drawings |
| Outer coating | Galvanized or customized |
Width(mm)

Height(mm)

Length(mm)

Thickness(mm)

Weight(kg)

packing

75

25

3000

0.35

0.39

20pcs/bundle

0.40

0.48

20pcs/bundle

0.45

0.55

20pcs/bundle

0.50

0.61

20pcs/bundle

30

0.40

0.56

20pcs/bundle

0.45

0.64

20pcs/bundle

0.50

0.72

20pcs/bundle

0.60

0.86

20pcs/bundle

40

0.40

0.63

12pcs/bundle

0.45

0.72

12pcs/bundle

0.50

0.80

12pcs/bundle

0.60

0.96

12pcs/bundle

50

40

3000

0.50

2.30

20pcs/bundle

0.60

0.85

20pcs/bundle

100

35

3000

0.50

0.89

8pcs/bundle

0.60

1.06

8pcs/bundle

0.80

1.45

8pcs/bundle

1.00

1.84

6pcs/bundle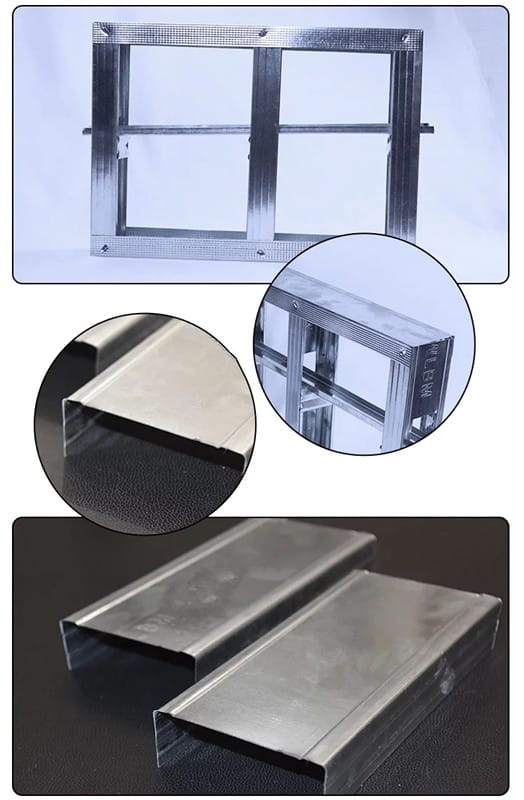 Schematic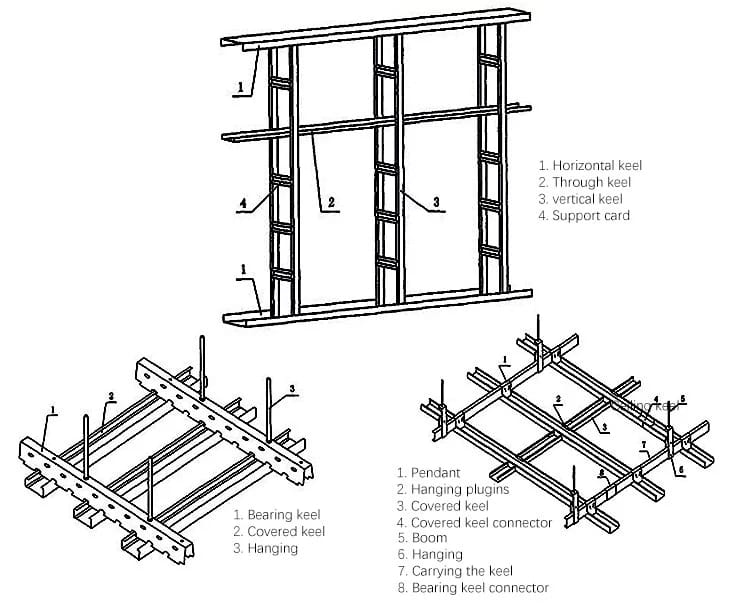 Application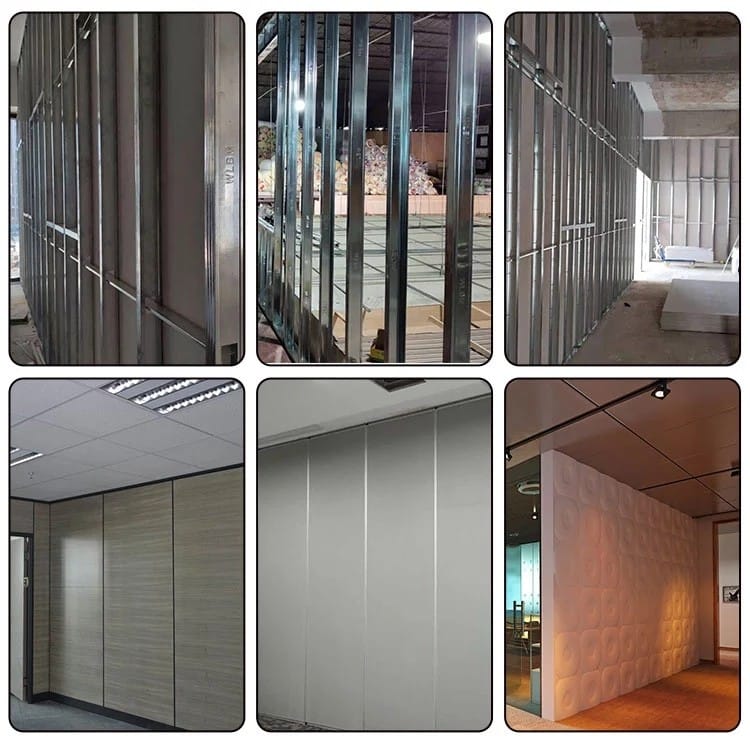 Advangtage
1. Quality:
All materials we use are in the first category, our C-channel/support channel/single-support is of high quality, and the equipment and technology are very advanced. From production to packaging, we pay great attention to every detail of quality.
2. Competitive prices:
We have purchased materials for our professional subsidiary plants to apply for production, so our costs are lower and the prices are more competitive than those of other factories.
3. Purchase convenience:
Customers can find all relevant accessories here and get all the items they need in less time. For example, fixed screw coupling, compression connector, support clip, hetero-diameter tube sleeve, etc.