ZT-75 to 600 fully automatic cable tray rolling machine
ZT-75 to 600 fully automatic cable tray rolling machine produced cable trays that are used in different kind of factories and buildings.
We offering you to Cable Tray Machine that comprise of efficient Punching Press, Hydraulic Press, Electric Control penel and many other Equipment, which make it an ideal option for many. The Cable Tray Roll Forming Machine can Manufacring a both superiority and quantity cable trays in less time.
The ZT-75 to 600 fully automatic cable tray rolling machine is composed by the following elements: hydraulic decoiler, leveling system, punching machine,coil feeder, mian rolling forming machine and receiving table.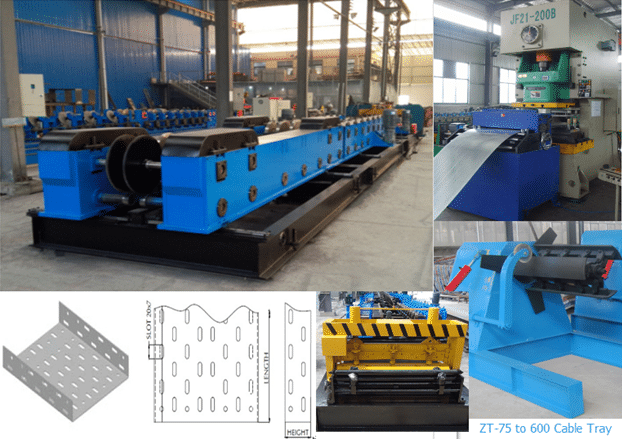 What is the Application of cable tray machine?
Galvanized Steel cable tray machine is a kind of equipment for making cable tray by various material. In the electrical wiring of buildings, a cable tray system is used to support insulated electric cables used for power distribution and communication. Cable trays are used as an alternative to open wiring or electrical conduit systems, and are commonly used for cable management in commercial and industrial construction. They are especially useful in situations where changes to a wiring system are anticipated, since new cables can be installed by laying them in the tray, instead of pulling them through a pipe. For zhongtuo cable tray Roll Forming Machine is a kind of machine for making cable tray by roll forming principle.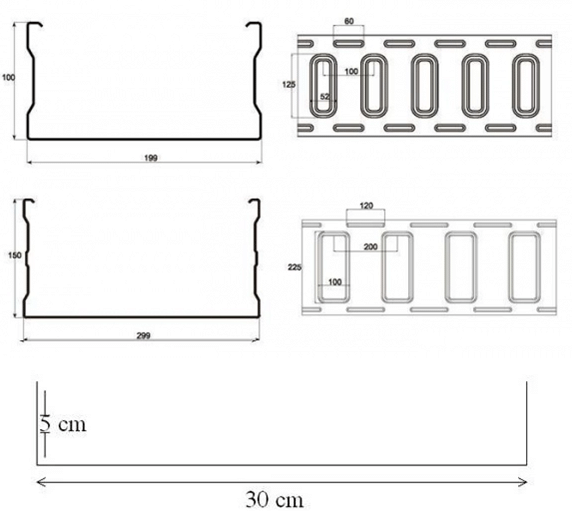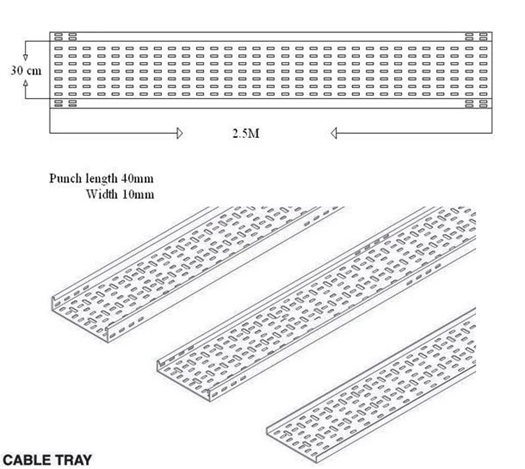 Zhongtuo cable tray machine is composed by the following elements:
De-coiler
Parameter: width of material: 225-1020mm thickness: 1-2mm;
Inner diameter of coil: 508mm;inner expansion range: 480-520 mm;
The maximal of Diameter: 1500mm; The Maximal of loading: ≤5T
Motor power: 5.5kw frequency change control
Press material type: pneumatic press material
Feeding speed: 0-15m/min, adjustable
Leveling machine of fully automatic cable tray machine
A: working roller: nine rollers type leveling machine
B: Feature of structure: after the quenching and tempering, chrome-plating processing, the rigidity, surface roughness of the roller etc. are all enhance greatly; It is composed by the clamping roller and the leveling roller, the clamping roller may the independent control, the leveler has one pair of horizontal guide roller and two pairs of vertical guider roller and easy to adjust by hand wheel. Between the leveler and the feeding device, there is optical sensor, sends out the feedback signal to the control system, the control system sends out the instruction to the frequency conversion motor to change speed, Achieves the uninterrupted level goal.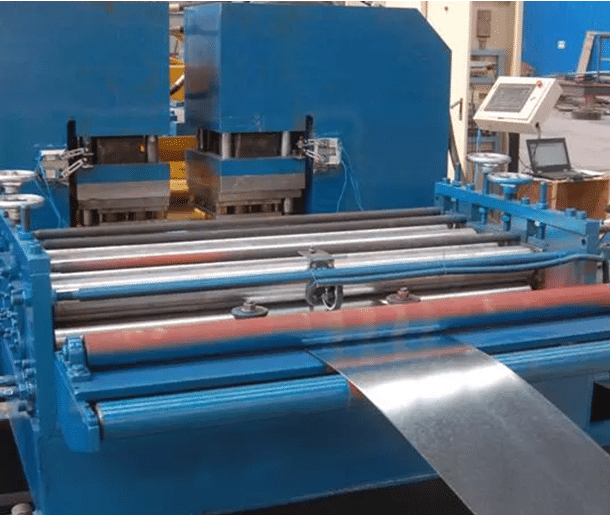 Punching press of Model of punching press: JF21-120B


Roll forming part
Forming station: 14sets
Forming variety: bridge frame
The diameter of the roller axis: 85mm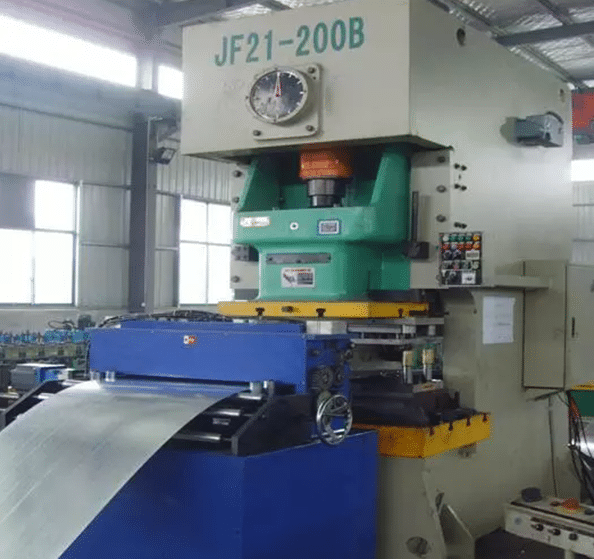 Features of main cable tray rolling forming machine:
Thickness:1.0-2.0 mm;
Forming speed:3-6 m/min.
Main shafts of molds:φ60 mm,40Cr hardening and tempering
Lateral plate:27 mm steel plates
Body of machine:350H welded steel plate
Motor power:Main transmission: 4KW K series of spin chute gear motor 2
Sets, 5.5 KW K series of spin chute gear motor 2 sets.
Motor power of side-to-side adjustment:1.5 kw motor 1 set, 1.1 kw motor 1 set.
Adjusting range of side-to-side:100mm-600mm.
Adjusting range for height of lateral plate: 50-200mm.
at the same time, can produce cover board (with width of 100~600 mm)
(Width and depth are adjustable. Error on working length: ±1.5 mm.
Straightness error 2‰)