Cable tray roll forming machine
The cable bridge is divided into trough type, tray type, ladder type, net format and other structures, which are composed of brackets, support arms and installation accessories. The bridge frame in the building can be erected independently or laid on various buildings (structures) and pipe gallery supports. It should reflect the characteristics of simple structure, beautiful appearance, flexible configuration and convenient maintenance. All parts need to be galvanized , Installed in the open-air bridge outside the building. But here we only share some cable types made by the rolling forming machines.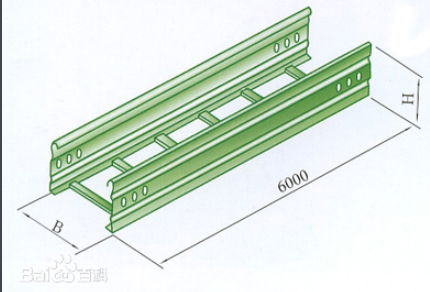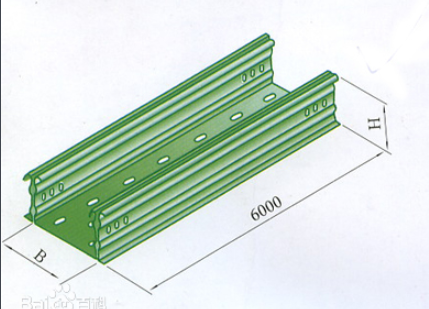 Cable tray roll forming machine is capable of making different sizes of cable trays. The cable trays produced by our cable tray roll forming machine are widely used in
factories and other buildings because of their accurate construction and robustness.Zhongtuo cable tray roll forming machine is easy to operate as are manufactured as per the industrial parameters. This Cable Tray roll forming machine can be adjusted easily to produce the Cable Trays Top and Bottom.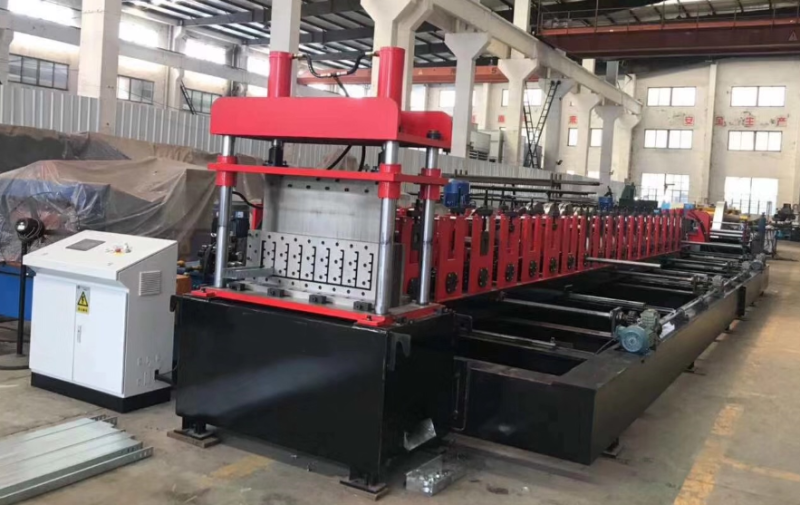 Here I will take a random but popular cable tray for example to show you some basic parameter of the Zhongtuo cable tray rolling forming machine: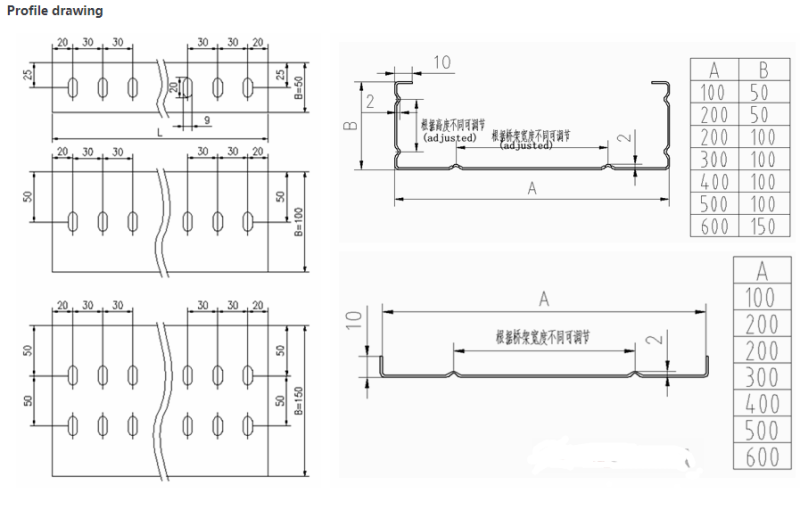 Technical parameters of basic cable trays
Raw Material: Cold-Rolled Steel, Hot-Rolled Steel
Yield Strength: 235Mpa
Material Thickness: 1.0-2.0mm
Raw Material Coil Width: According to different type cable tray
Plate Length: 3 Meters
Coil ID: Φ508±20mm
Coil OD: ≤Φ1100mm
Coil Weight: ≤ 5Tons
Zhongtuo cable tray rolling forming machine could make the size range from 100 to 60mm of bottom width, And the cable tray height could be from 50 to 150mm. As to the punching part, we can design according to your drawing profile. By this one machine either the bottom and the cover could be made by this one machine.
Main parameters of cable tray roll forming machine

1

Suitable to process

Color steel plate, galvanized strip, aluminum coils and etc.

2

Width of the product

100-600mm

3

Roller station

18-22 rows

4

Thickness of feeding material

1.0-2.0 mm

5

Productivity

8-12m/min

6

Rollers' material

45# carbon steel

7

Diameter of shaft

90mm

8

Weight

About 9.0 T

9

Size of the machine

9.0*1.3*1.5mm

10

Voltage

380V 50Hz 3Phase

11

Main power

11 kw*2

12

Cutting power

4kw

13

Tray size

30-100mm height

50-600mm width

15-20mm edge
As to the punching part, we have two options for your reference:
If you feel the speed is very important, we can suggest to use the punching machine, just the price will be a little higher.
But instead of punching machine, we can use the pressing machine, cost will be little lower and slow is also bit slow. Normally speaking, each size need one set of mold. But some of sizes could be designed as combo punching mold to save the machine cost;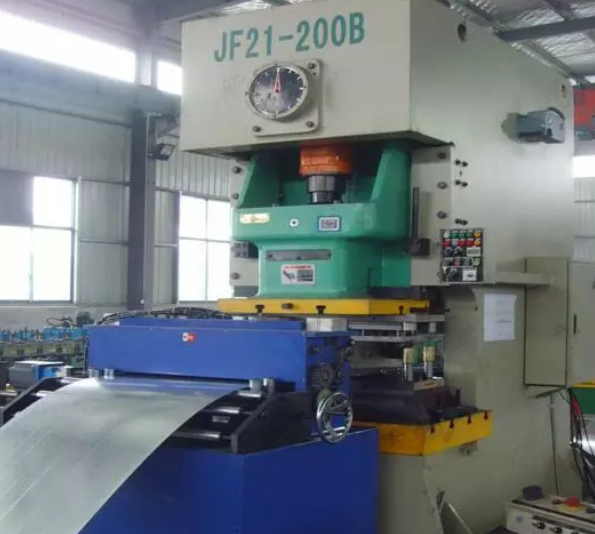 In order to keep the shaping shape accuracy and no need to change the cutting balde, we will design the shearing part of the cable tray like the following pictures.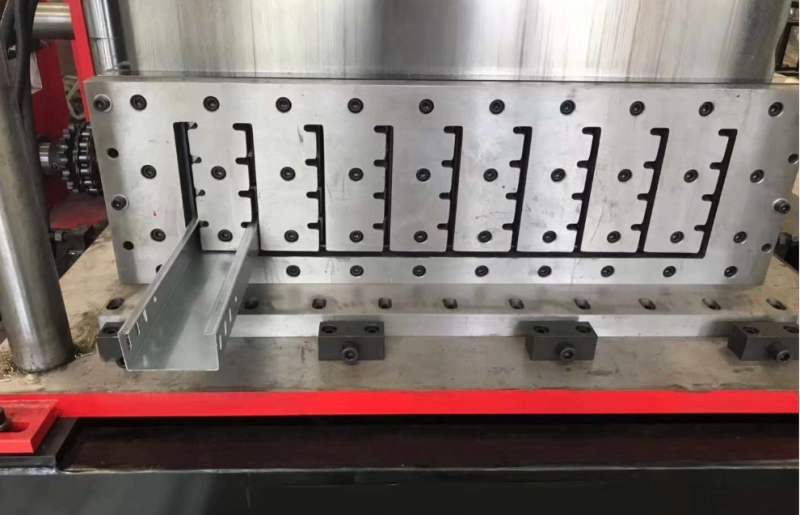 And in the following part, we will share more article about the different types of cable tray rolling forming machines:
1.100 – 900 width Cable Tray Roll Forming Machine
2.1.0-2.5 mm thickness cable tray roll forming machine
3.Cantilever Type Cable Tray Roll Forming Machine
4. Manual adjustment cable tray rolling machine.
If you want to know more information, please contact us at any time.
Here is the machine working video for your reference: